'The Wolf Of Wall Street' Examined In 25-Minute Talk With Martin Scorsese, Leonardo DiCaprio, And Jonah Hill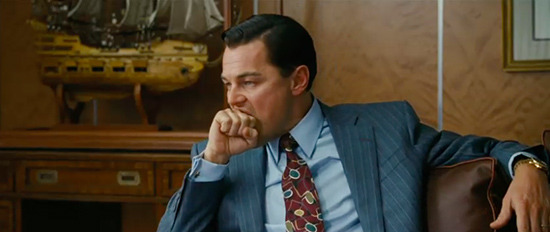 Only a few people have seen The Wolf of Wall Street, from Martin Scorsese — mostly guild members and Oscar pundits — but the word has been pretty enthusiastic. I've heard that the movie is funny and extraordinarily debauched; that NC-17 talk wasn't idle chatter. (DiCaprio describes it as "a modern day Caligula.") There's a lot of talk about how good the cast is, and also some interesting notes about the music choices.
We'll all get to see it soon, as the movie opens on Christmas Day, but for now you can either watch or bookmark this great roundtable talk with the creators. Scorsese takes part, with star/producer Leonardo DiCaprio, co-star Jonah Hill, and screenwriter Terence Winter.
There's a lot here — a suggestion that there will be no "director's cut," for one, and why that term wouldn't even apply in this case, but that's hardly a surprise given the director's history. Scorsese talks about the editing process, and talking to Spielberg, and the stars chime in with many details of their own experience on the film, and with the director, and the appeal and repulsive aspects of these characters.
Here's the talk, from THR, via The Film Stage: