'American Hustle' Two-Minute Spoiler-Free Video Review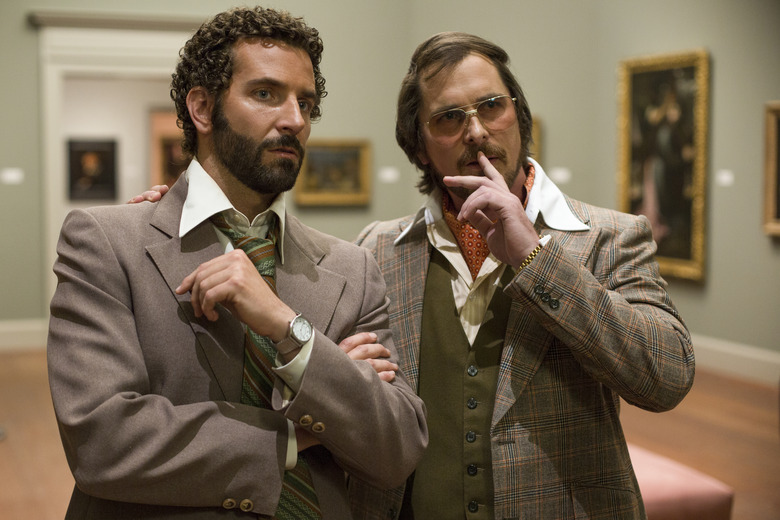 Writer/director David O. Russell's new film American Hustle, opens in New York and LA next weekend (with a nationwide release on 12/20), but I had a chance to see it on Monday night. It's an intoxicating mix of love triangles, grifting, and amazing hair. I think it's one of Russell's best films, anchored by a marvelous performance by Christian Bale, who has now likely set a record for "Most Weight Gained And Lost During an Acting Career". Bale's Irving Rosenfeld is a perfect mix of confident and insecure, brilliant but prone to terrible decisions.
See more of my thoughts on the film in my video review after the jump.