A 'Cats' Movie Is Coming, According To Andrew Lloyd Webber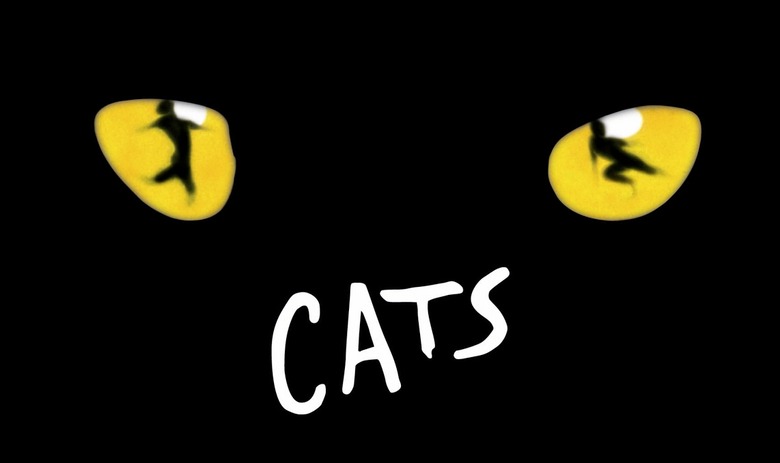 Of the five longest-running musicals in Broadway history, one (The Lion King) was based on a film, and three others (The Phantom of the Opera, Chicago, and Les Misérables) have had movies made of them. Now it may be Cats' time to shine on the silver screen.
Andrew Lloyd Webber revealed in a recent interview that Universal is working on a cinematic adaptation of the feline musical, and that we have the success of last year's Les Mis to thank for it. Hit the jump to read his comments.
Les Mis certainly gave Universal good reason to have faith in the musical genre. The Tom Hooper-directed adaptation grossed $441 million, won three Oscars, and was nominated for five others including Best Picture. However, not all Broadway-to-Hollywood translations have been so successful. Warner Bros.' Rock of Ages, which also opened last year, earned a paltry $59 million worldwide.
Based on T.S. Eliot's poetry collection Old Possum's Book of Practical Cats, Webber's Cats first bowed on London's West End in 1981, and then on Broadway in 1982. It wasn't too long before the show's success caught Hollywood's attention, and in 1990 Universal announced plans to make an animated Cats film with producer Steven Spielberg. That incarantion fizzled, however, and though Cats eventually got a direct-to-DVD production in 1998, no other cinematic version has ever come to fruition.
Assuming Universal plans to go the live-action route this time around, one of the particular challenges of a Cats movie will be to get audiences to buy into the idea of a bunch of absurdly made-up humans playing a tribe of cats. Webber acknowledged that that was a potential issue with the stage version, as well.
"You never know in life," he said. "We never knew whether the public was going to love Cats until the moment we saw a cat go on stage. It could have been the most terrible moment of bathos in musical theatre. I remember sitting backstage waiting for the response. Somehow we got away with it."
Discuss: I've never seen Cats and won't pretend to know much about it, but if you have, feel free to offer your fantasy-casting suggestions in the comments.