'Back In The Day' Trailer: A 'Smallville' Star Has A Midlife Crisis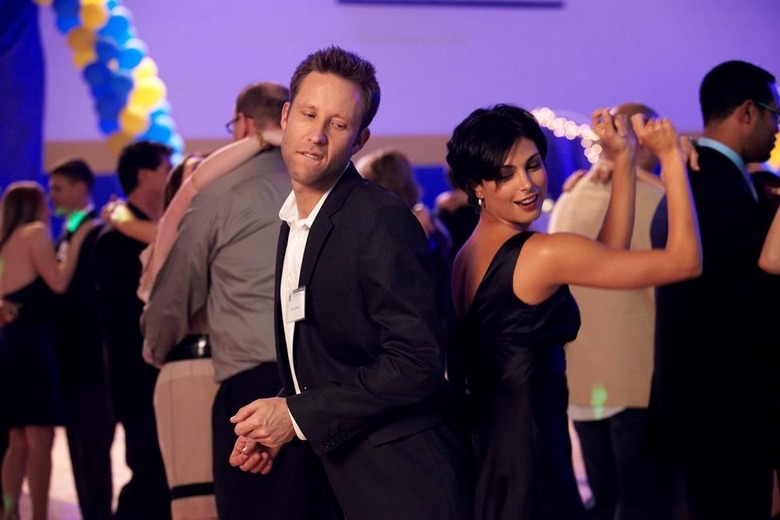 High school only takes up a few years, and yet to hear pop culture tell it, it's one of the most defining periods of our lives. The movies are rife with characters either in high school and learning to understand themselves, or characters long out of high school but desperate to relive to the good old days for whatever reason.
The indie comedy Back in the Day falls into the latter category, following an insurance salesman who goes home for his twenty-year reunion. The cast is filled with familiar faces from all over: Michael Rosenbaum, best known as Lex Luthor on Smallville, wrote, directed, and stars; his former flame is played by Homeland's Morena Baccarin, and his old gang includes Nick Swardson, Stan from Mad Men, and the Old Spice Guy. Watch the trailer after the jump.
The trailer is tougher to follow than it really should be. It's never clear why Jim (Rosenbaum) feels compelled to go back, or why he's still hung up on his ex (well, other than the fact that she looks like Morena Baccarin), or whom he's harboring a grudge against and why. Still, it looks like a pleasant enough time, especially if you were a big fan of last year's American Reunion.
This raunchy comedy seems to have a lot in common with that one, right down to the protagonists' shared first name. The difference is that this Jim and his friends are several years older, and that — more significantly — we don't have the same years-long history with these characters.
Back in the Day will be available on demand January 7 and in theaters January 17. Here's a peek at the poster: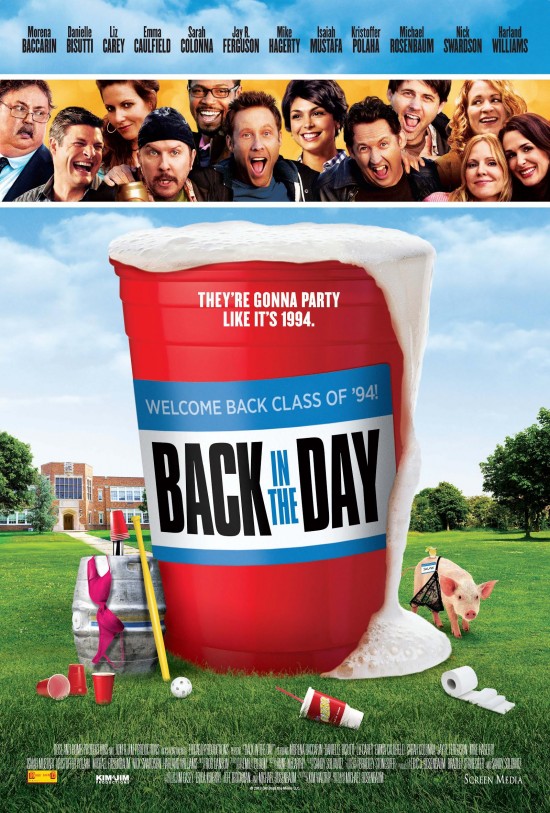 Sometimes in order to move forward, you have to go back. And in this raunchy comedy, Jim Owens does just that when he heads home for his high school reunion. In an attempt to relive the glory days with his boys and explore an old romance, he nearly destroys his hometown and friendships.