Kevin Smith Gives 'Tusk' Update: Trailer To Debut At Sundance, Composer Hired, Plus 'Clerks 3' Info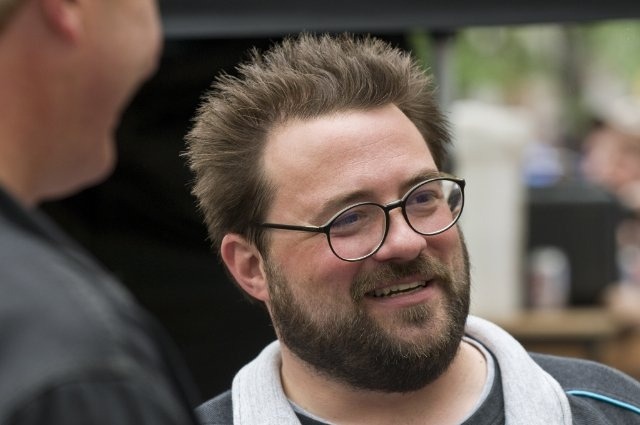 As can occasionally happen in the new world of Kevin Smith, the writer/director/podcaster/film geek came online Tuesday and dropped a massive update on his upcoming film Tusk. Smith has tons of praise for the film, which finished principal photograph last month, and has only two more days of filming to go once a mystery actor becomes available.
While his original plan was to rush the film for the 2014 Sundance Film Festival, Smith is so happy with the final product he's holding it back so he can add in those final scenes and give the film a "monster movie score!" He's hired Chris Drake (The Dark Knight Returns animated films) to do that. Instead of showing the movie at Sundance, he'll debut a trailer in Park City.
Read much more, including where Smith could film Clerks III, and see some artwork for the in-film podcast featuring Justin Long and Haley Joel Osment, below.
All the info comes from Smith's blog and Facebook. The long post is a must read for fans, but here are the highlights.
First up, this piece of art for the in-film podcast: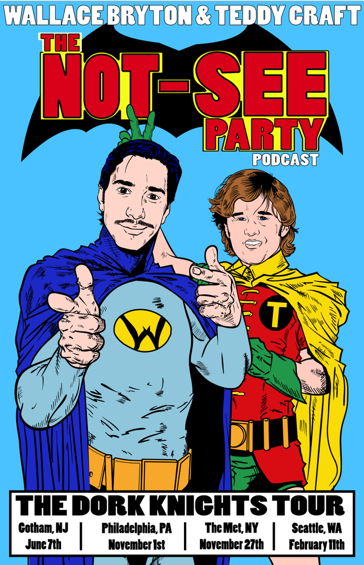 And all this:
Tusk will not premiere at Sundance, but a trailer for the film will debut in front of a midnight screening at the festival.
Smith will be at Sundance to celebrate the 20th anniversary of Clerks.
Smith enjoyed filming Tusk in Charlotte, NC so much, he's looking into shooting Clerks III there.
The entire film is edited save for two days of Los Angeles filming with character Guy Lapointe. That'll happen in late December early January
Smith will host an early screening of the film for Smodcast listeners in the coming weeks.
"TUSK is the best flick with which I've ever been involved. Holy s***, did Michael Parks and Justin Long CRUSH it! This flick is like porn if you like to watch actors emote and say f***ed up things about shipwrecks and sharks and Ernest Hemmingway and walruses and terror and madness. "
"The whole flick is loaded with SModCo Easter eggs: visual and dialogue references to lots of s*** I've talked about and said in all of my podcasts these many years. It's not inside baseball at all, and if you've never listened to a podcast, you won't miss anything – but if you're a regular listener to all my chatter, get ready to go on an aural treasure hunt."
Smith calls cinematographer James Laxton "the real rockstar of Tusk." "This is the best looking flick on my resume now, with composition that looks like it belongs to a far better film. "
There are a few other tidbits about the film over on the blog, but those are the highlights. Mainly, the director is incredibly excited about the work he, his crews and his actors did on the film and he's going to take his time with it, giving it the respect it deserves.