Superhero Bits: Batman Vs. Superman, Avengers: Age Of Ultron, Amazing Spider-Man 2, Gotham, Aquaman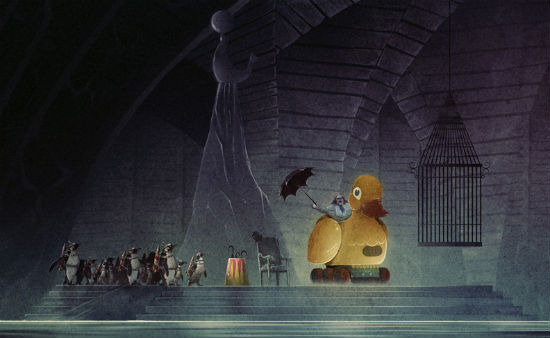 Just how excited is Elizabeth Olsen to play Scarlet Witch in Avengers: Age of Ultron? Is that really Natalie Portman in the final credits scene of Thor: The Dark World? What did Henry Cavill say about Ben Affleck in Batman vs. Superman? Has set construction that film began? Who will Jim Gordon be hunting down on the pilot of Gotham? Where can you buy a Acura from The Avengers or Batman Begins golf cart? Read about all this and more in today's Superhero Bits.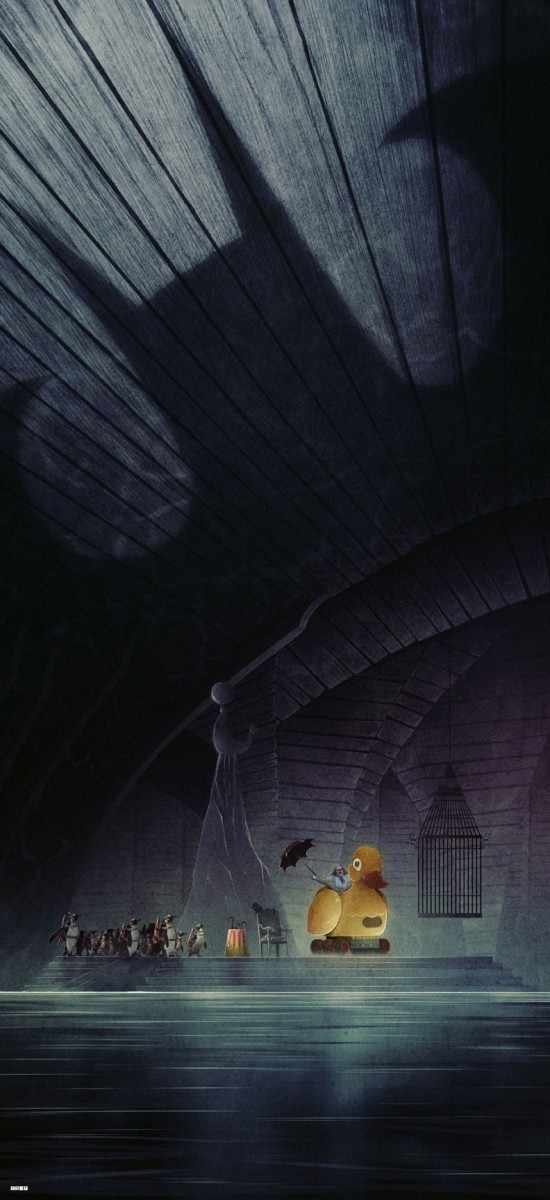 Bottleneck Gallery is currently selling this awesome Batman Returns inspired print by Matt Ferguson. Thanks to Blurppy.
Speaking to AICN, Elizabeth Olsen dished a bit about Scarlet Witch in Avengers: Age of Ultron:
She's nuts, she's crazy. She has more things wrong with her than any character I've ever played. She can tell you where an object has been, she can tell you what your future is, she can connect with the dead and people from other universes, and she's the only person in this universe who's capable of doing that. She's unbelievable; it's so cool. I grew up loving 'Star Wars' and 'Lord of the Rings,' and anything that has this other type of world or universe to it is so fun.
Henry Cavill spoke to Total Film about Ben Affleck's casting in Batman vs. Superman.
Speaking of Batman vs. Superman, construction of the Kent farm has begun for the film.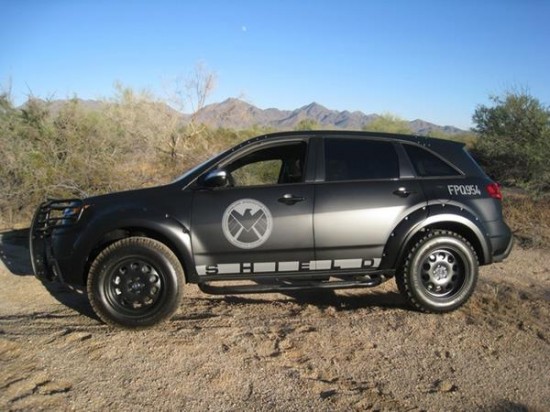 One of ten actual S.H.I.E.L.D. Acuras built for The Avengers recently sold on eBay. Read and see more at Nerd Approved.
Bleeding Cool reports the pilot episode of Gotham could see Jim Gordon solving the murder of the Waynes.
Here's a trailer for the DLC for Batman: Arkham Origins, via Superhero Hype.
A Young Justice cartoon could be in the works.
Due to the amount of graphics and images included in Superhero Bits, we have to split this post over TWO pages. Click the link above to continue to the second page of Superhero Bits.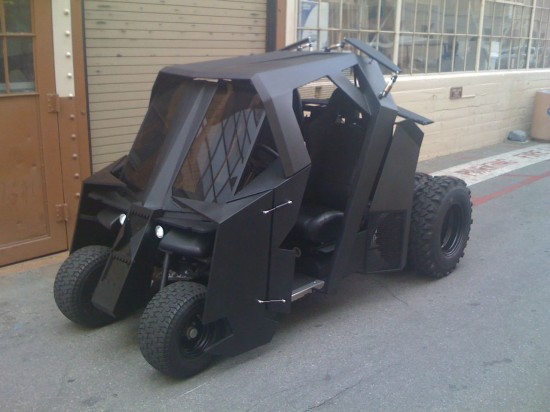 In further superhero vehicles on eBay news, this Batman golf-cart rules. Thanks to Movies.com.
Marvel Toy News (via CBM) may, or may not, have spoiled some Amazing Spider-Man 2 cameos with upcoming releases.Bleeding Cool debuted Aquaman: The Teen Drama, which will go online five days straight.Comic Book Movie put together a few small quotes from the stars of Guardians of the Galaxy.Sony's Spanish YouTube channel has videos of Andrew Garfield, Emma Stone and Jamie Foxx introducing Thursday's trailer for The Amazing Spider-Man 2. See more at Comic Book Movie.Natalie Portman wasn't around to film the credits tag of Thor: The Dark World according to the Daily News.
/Film reader Justin Z made a Batman fan film called Riddle of the Mask. Read more on the official site.
Badass Digest asks, "Are superheroes fascist?"