Christoph Waltz Eyed For 'Pirates Of The Caribbean 5' As More Plot Details Revealed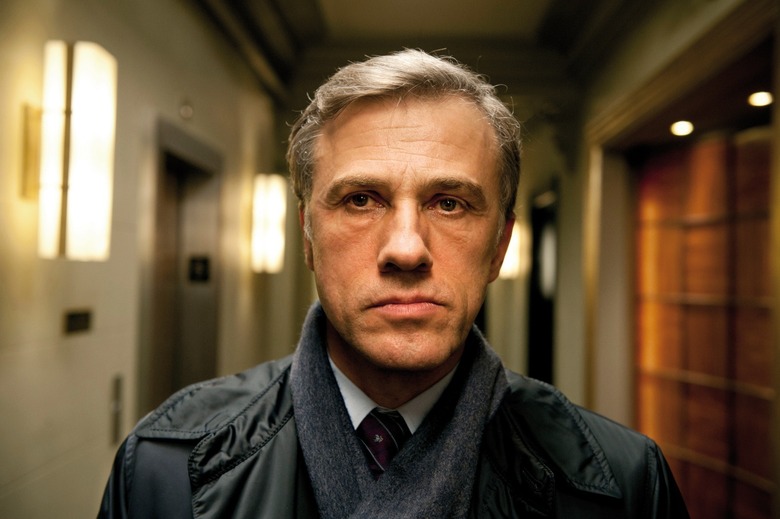 Since his breakout turn in 2009's Inglourious Basterds, Christoph Waltz has become one of Hollywood's favorite go-to baddies. He's terrorized superheroes in The Green Hornet, circus workers in Water For Elephants, swashbucklers in The Three Musketeers, and tiny warriors in Epic. Now he may do the same for Captain Jack Sparrow in Pirates of the Caribbean: Dead Men Tell No Tales.
Waltz is reportedly being eyed to play Captain Brand in the high seas adventure, while Rebecca Hall is wanted to play Jack's love interest Carina. Joachim Rønning and Espen Sandberg are directing the new adventure from a script by Jeff Nathanson. More about Waltz and Hall's potential roles after the jump.
The plot centers around Jack's search for the Trident, about which which Captain Teague (Keith Richards) has valuable information. Jack's main antagonist will be the angry ghost Captain Brand. A former member of the British military, Brand blames Jack for turning his brother Eric into a pirate and thus leading him to his death. Presumably this is the same character described as a "former member of the British military now sided with Barbossa on a revenge mission" in a previous report.
Bleeding Cool also reports that Hall is Disney's pick to play beautiful, brilliant Carina, though again, her casting isn't even close to confirmed yet. She's described as a woman in her late 30s who is accused of witchcraft, but is really an astronomer. Though it sounds like Carina's affections for Jack are reciprocated, her father's wrath keeps them apart — it just so happens, you see, that she is the daughter of Jack's longtime nemesis Barbossa (Geoffrey Rush).
As of now, Pirates of the Caribbean: Dead Men Tell No Tales has yet to announce any new casting (i.e., stars not carried over from previous installments). But the filmmakers have plenty of time to get things sorted out on that front. The film was recently pushed out of the summer 2015 calendar, and now seems likely to land in summer 2016.