'Cymbeline' Trailer: Hell Is Here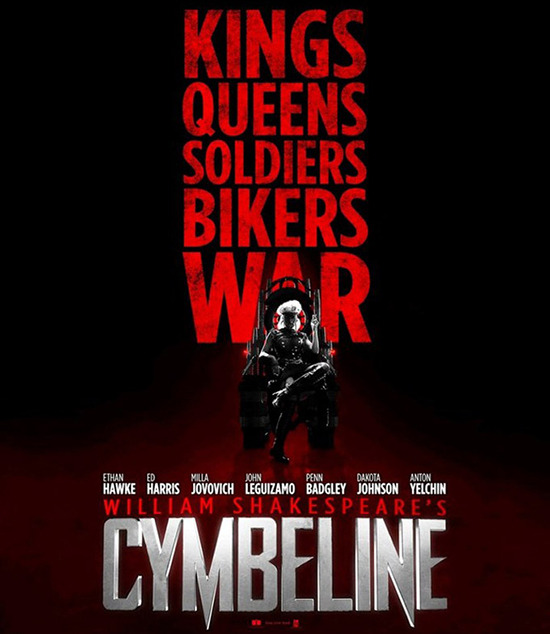 Cymbeline is a modern telling of William Shakespeare's play of the same name, from writer-director Michael Almereyda and star Ethan Hawke, who previously teamed to adapt Hamlet in 2000. We only heard of this film recently, and we've already got a trailer, probably due to the effort to secure distribution for the film in various territories.
And while you might hear "Shakespeare adaptation" and start to feel dismissive, this is akin to Ralph Fiennes' Coriolanus or even Luhrmann's Romeo & Juliet in that it uses Shakespeare's play to power a cops and bikers story that has plenty of violence and energy. It looks interesting at the very least, and since the script retains the play's original dialogue, there's an appealing lilt to the proceedings, too. There's also the additional cast: Ed Harris, Milla Jovovich, Penn Badgley, Anton Yelchin and Dakota Johnson, for starters. Check out the trailer below.
The poster below is via The Playlist. And the song in the trailer is by the Black Angels, who seem to be cropping up more frequently in trailers of late. (The band just showed up in a recent True Detective trailer, too.) The music works very well with the footage — hopefully that combo will continue when we see a trailer from whatever distributor buys US rights.
Cymbeline has no US distribution at this point.