New 'Transformers: Age Of Extinction' Images Feature Cars And Claws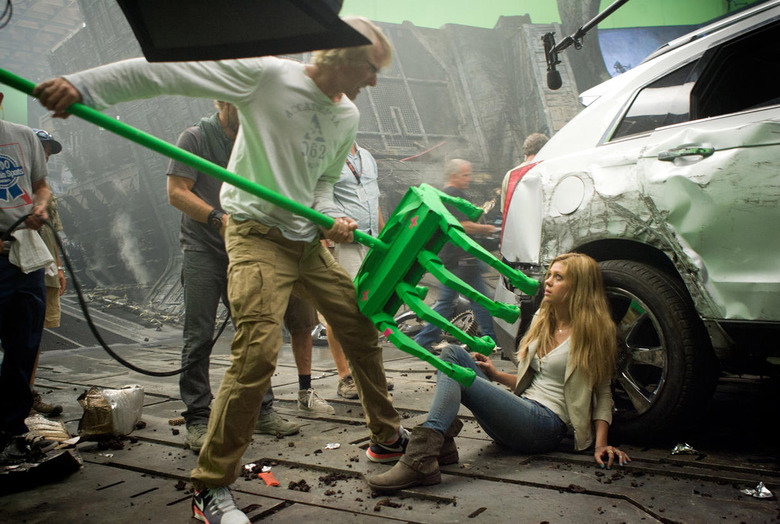 The real promo push for Transformers: Age of Extinction has started, even though the movie doesn't open until June of next year. Empire recently debuted a cover featuring the new Optimus Prime and humans Mark Wahlberg, Jack Reynor, and Nicola Peltz. Now some other scans have come online. The best shot is the one above, in which Michael Bay menaces Peltz not with a green pitchfork, but with a stand-in for a robot arm.
More shots are below.
Empire originally had the images.Transformers: Age of Extinction opens on June 27, 2014, which means a teaser trailer is probably still a ways away.