Sex And Nudity Nearly Scored NC-17 For 'The Wolf Of Wall Street'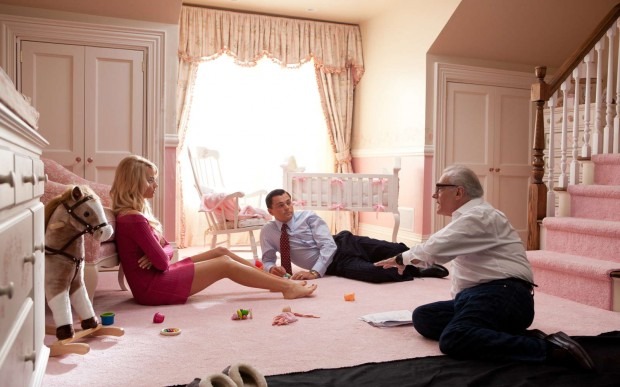 Martin Scorsese rarely holds back when making his films. Some of his work, from Taxi Driver to The Last Temptation of Christ, stands as among the most provocative in mainstream cinema thanks to violence and (to a lesser degree) sex, and the director's willingness to engage those elements directly.
Jordan Belfort's biography The Wolf of Wall Street is a story that is rife with hedonism, as Belfort rode out of the '80s and into the '90s making insane amounts of money. Unsurprisingly, some of it was spent on women and sex. Given Scorsese's tendencies, there's every reason to expect those elements would be in his film The Wolf of Wall Street as well. The trailers certainly suggest there will be a lot of flesh on display.
Too much, in fact, as Scorsese had to trim sex and nudity to prevent the film being slapped with an NC-17. Even with those cuts, Wolf clocks in at two hours, fifty-nine minutes, the longest film of Scorsese's career.
THR reports on the cuts, and the 179-minute running time, which is the director's longest by only one minute. Casino ran 178 minutes.
And while there was certainly a submitted cut of The Wolf of Wall Street that the MPAA thought was too extreme, in reality there's no way Paramount would agree to release an NC-17 cut of the movie. So, as THR says, the production and the MPAA had some dialogue, and changes were made.
Will we ever see that footage, perhaps in an unrated blu-ray edition? Almost certainly not. Scorsese isn't much of a director's cut kinda guy, with the release cut of his films standing as the definitive version. (Gangs of New York, for example, is a release where people have hoped for a longer cut on home video, since Scorsese supposedly preferred a cut that was 20-minutes longer than the 166-minute theatrical version. That longer release has never materialized in commercial form.)