Judd Apatow Has Decided On His Next Film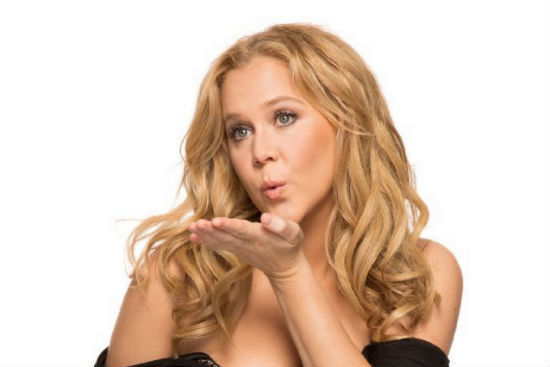 Though many were mixed on Judd Apatow's latest film, This Is 40, it didn't diminish our interest in what the filmmaker has going on next. It seems the director of The 40-Year-Old Virgin and Knocked Up has now decided to direct a film he previously was only attached to produce. Apatow will direct Train Wreck, the writing and starring debut of Comedy Central star Amy Schumer.
The Hollywood Reporter slyly posted the news in a recent article. Thanks to The Film Stage for the heads up.
When the news of Apatow and Schumer teaming up broke this summer, all we knew was that Schumer had scripted and was also going to star. Apatow would produce. That last point, apparently, has changed, and now Apatow is at the helm. The film follows "a basket case who tries to rebuild her life" and they're currently casting a "boyfriend, a best friend/co-worker and a parent" opposite the comedienne.
There's no word on when Train Wreck might make it in front of cameras, or to theaters, but if it's casting now, a 2014 shoot and a 2015 release seems like a good bet.
If Apatow, in fact, moves forward with this, he's making a big bet on Schumer. And it's a bet that's likely to pay off. The hilarious, dirty, sharp-witted comic is a rising star (despite a few small roles, she's best known for her own show Inside Amy Schumer) and being the featured player in an Apatow film she wrote could instantly slingshot her to the kind of status Steve Carell, Jonah Hill, Melissa McCarthy and Kristen Wiig achieved after appearing in Apatow-produced films.
Are you excited by Train Wreck, directed by Judd Apatow, written by and starring Amy Schumer?