Vin Diesel Wants Ang Lee For 'Kojak'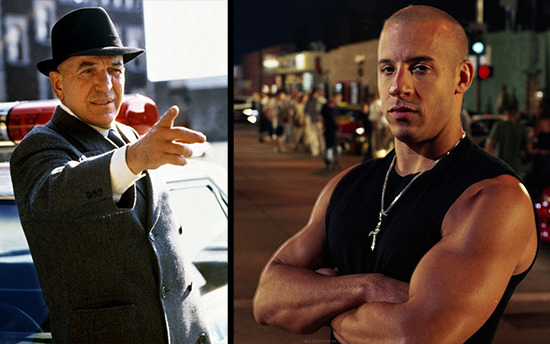 One year after Vin Diesel signed on for the title role, Universal's Kojak has yet to find a director. But its outspoken lead has some ideas about whom he'd eventually like to see in the director's chair.
Diesel has hinted that Ang Lee is his top pick to helm the TV adaptation, though it's unclear at this point how the filmmaker feels about the project. Hit the jump to see what Diesel had to say.
If Diesel's comment indicates that Lee is actually circling the movie, it won't be the first time Diesel's broken big news on Facebook. He got his fans whipped up into a frenzy earlier this year when he let slip that he'd met with Marvel, and eventually revealed his casting as Groot on the social media site as well.
However, it's more likely that Diesel is simply throwing the name out there because he wishes he could work with Lee. As for whether Lee would want to work with Diesel, it's tough to say. The Taiwanese filmmaker's resume has been all over the place, but films like 2003's Hulk demonstrate he's not necessarily adverse to big studio action flicks.
On the other hand, Lee's never expressed a specific interest in Kojak that we've heard of, and he's currently busy prepping a 3D epic about the world of boxing in the '60s and '70s.
With or without Lee, Kojak already has some interesting talent involved. The script is coming from Skyfall scribes Neal Purvis and Robert Wade, and is said to "re-imagine and con temporize" the New York-set '70s cop drama.