Rumor: Warner Bros. Wants Paul Greengrass To Make 'The Stand'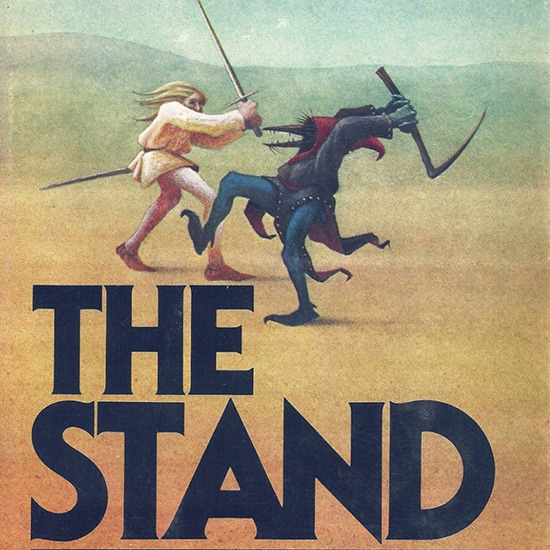 Briefly: The new feature film adaptation of Stephen King novel The Stand has been a difficult thing for Warner Bros. to get off the ground. Filmmakers such as Harry Potter duo David Yates and Steve Kloves; Ben Affleck; and Crazy Heart and Out of the Furnace director Scott Cooper have all been attached to versions of the adaptation in the past couple years.
Now Badass Digest reports that the top choice at WB to take over the project is Paul Greengrass, who hit big this year with Captain Phillips.
That's an interesting choice, because there are elements of The Stand — the destruction of humanity thanks to a viral outbreak, and some of the moral leapfrogging that takes place afterward among survivors — that seems perfectly suited for the director. And then there's the fact that the story features two factions, led by a personification of evil and an old woman who talks to God, that really don't seem like Greengrass elements at all.
The Stand is a severe story of good and evil created at a time when our cultural notions of morality were beginning to blur in a big way, thanks to the fallout of Vietnam and big political events of the '70s, and it's easy to envision a Greengrass version of the story where the lines between good and evil are far more vague than they are in either version of the novel.
(In its original 1978 publication the novel was about 400 pages shorter than King's submitted manuscript; the cut material, along with revisions, was re-incorporated into an uncut publication in 1990. The uncut version is typically what one can buy new today.)
We know that Warner Bros. has been dithering over the number of movies to craft out of The Stand — one or two, maybe three? — and that there's the desire for a PG-13 version rather than a hard-line adaptation that would fall into R territory. That also makes Greengrass seem like an odd choice. He seems more likely to fall on the R side of the equation, and not quite like the guy to make the by-the-numbers if slightly tamed adaptation that WB could want.
There's no offer out to him now, so at this point this is primarily an interesting conversation.