'Raze' Trailer: 'Death Proof' Star Zoë Bell Engages In A Death Match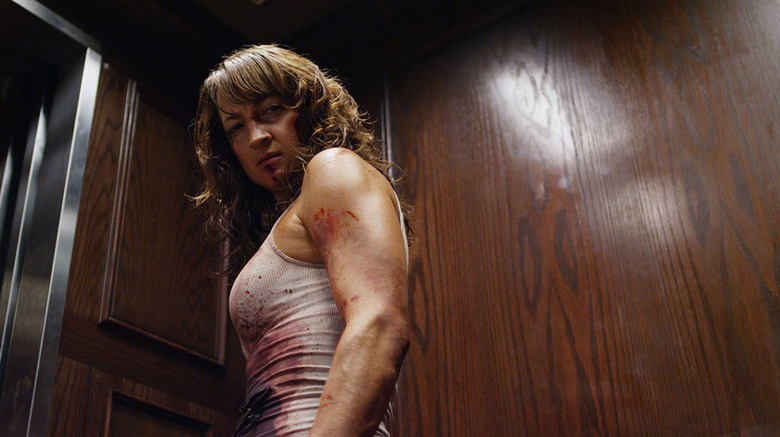 If you adore films about people who are trapped in an enclosed space and forced to fight to the death, as the fates of their loved ones hangs in the balance, you probably went out of your way to see The Hunger Games: Catching Fire this past weekend. If you then walked out of the theater disappointed because it wasn't nearly bloody and gritty and grown-up enough, then Raze may be the film for you.
Directed by Josh C. Waller, this action-horror stars Zoë Bell (Death Proof) and Rachel Nichols as two women who are abducted and wake to find themselves in a concrete bunker with 48 other women. They then realize that they must kill the others, because if they refuse to fight or lose, their families will suffer. Tracie Thoms, Doug Jones, Sherilyn Fenn, and Bruce Thomas also star. Watch the trailer after the jump.
Though the trailer itself is not red-band, it shows enough to suggest that the actual film is very, very violent. Indeed, THR called the battles "sickeningly brutal," Twitch called the whole exercise "an exceedingly violent spectacle," and The Playlist commented on its "endless carnage." Whether that's an automatic turn-off or an intriguing promise will depend on your tolerance for cinematic beat downs. Either way, it doesn't sound like anyone's faulting this film for failing to deliver on its nasty, bloody promises.
IFC Midnight will release Raze into select theaters and VOD on January 10, 2014.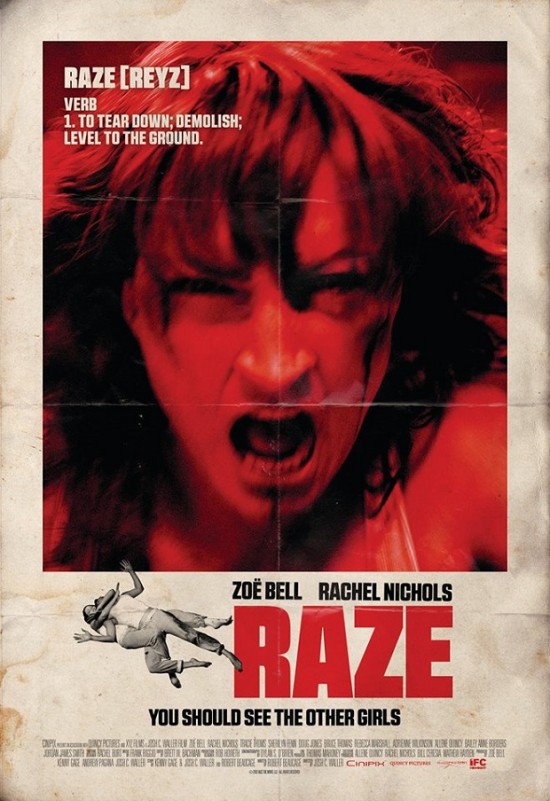 Awakening after being abducted, JAMIE finds herself in a concrete bunker, and she discovers that she is not alone. She and SABRINA, a fellow abductee, both soon realize that they are in a modern day "coliseum" where, along with 48 other women, they are condemned to kill each other in order to protect their very own loved ones.