Superhero Bits: Avengers Age Of Ultron, Watchmen, Thor: The Dark World, Ant-Man, Marvel Universe Live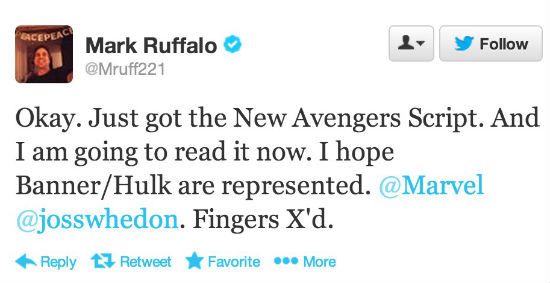 Has Joss Whedon finished the script for Avengers: Age of Ultron? Which superhero did Mads Mikkelsen audition for? What will the Ant-Man costume look like? Is Ben Affleck bulking up for Batman vs. Superman too soon? Did Chris Pratt read the Guardians of the Galaxy script before signing on? What does Mondo's latest Watchmen poster look like? Which characters are joining Marvel Universe Live? Read about all this and more in today's Superhero Bits.
Okay. Just got the New Avengers Script. And I am going to read it now. I hope Banner/Hulk are represented. @Marvel @josswhedon. Fingers X'd.

— Mark Ruffalo (@MarkRuffalo) November 25, 2013
Mark Ruffalo revealed on Twitter the script for Avengers: Age of Ultron is complete.
At a recent Q&A, Mads Mikkelsen revealed he auditioned to play Mr. Fantastic in Fantastic Four. It's unclear if it was the new film or old one.
Machinima posted this Batman fan film that ties into the Christopher Nolan universe.
Speaking to Fandango (via SHH), Chris Pratt revealed he signed to play Star Lord before reading the script to Guardians of the Galaxy.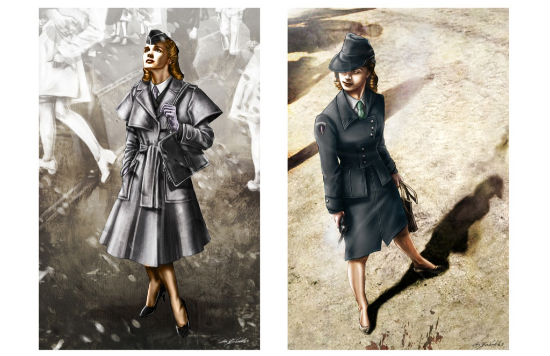 Artist Christian Cordella (via CBM) posted a lot of Marvel concept art, including these looks at Peggy Carter.
Fun article by Badass Digest linking Superman and John F. Kennedy.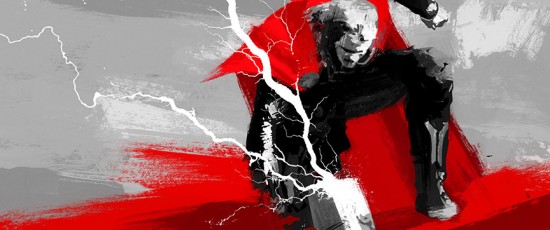 Claus Studios, via CBM, posted their paintings, which are used in the end credits of Thor: The Dark World.
Lee Pace and Michael Rooker talked to Sci-Fi Now about Guardians of the Galaxy, specifically how Pace's role is so different and that James Gunn wrote Rooker's role for him. Head to Comic Book Movie.
Due to the amount of graphics and images included in Superhero Bits, we have to split this post over TWO pages. Click the link above to continue to the second page of Superhero Bits.
An Empire YouTube Account (via CBM) posted this storyboarded scene from Kick-Ass 2.
Marvel started to reveal the characters who will be in Marvel Universe Live.
This above diet Twitter stream is linking to photos of Ben Affleck, who is getting in shape for Batman vs. Superman, but maybe too quickly for David Fincher's Gone Girl.
Great piece by HitFix about how superheroes changed the life of one of the writers.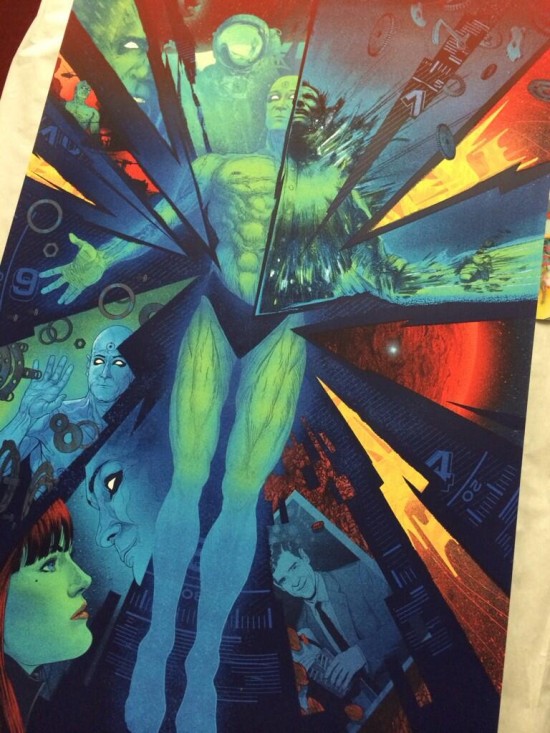 Mondo released a new Watchmen poster by Kevin Tong in the UK this weekend. Other copies likely on sale soon.
Five R-rated superhero stories that we'll never get movies of.
IGN spoke to Edgar Wright about Ant-Man and he said the costume in the test footage will look close to the final film.
The comic book industry actually grew in 2013, according to Hollywood Reporter.