'How To Train Your Dragon 2' Poster: Hiccup And Toothless Are All Grown Up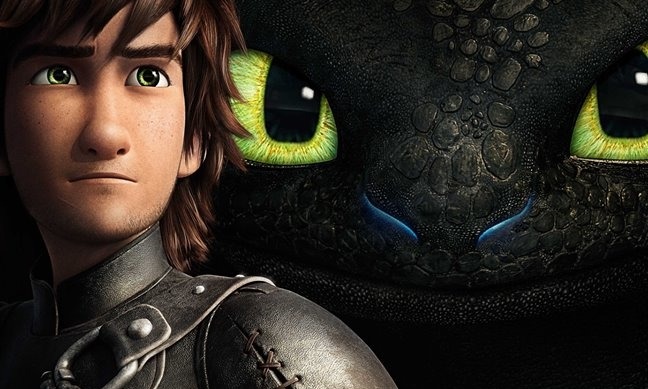 One of the advantages of an animated sequel is that the characters never really have to get older if the filmmakers don't want them to. They can even regress in age, as Sulley (John Goodman) and Mike (Billy Crystal) did for this summer's Monsters University, twelve years after Monsters Inc. first came out.
But the folks behind How to Train Your Dragon 2 have chosen to keep their characters aging more or less in "real" time, so the sequel features a handsome, grown-up Hiccup (Jay Baruchel) rather than the bumbling teen we met in the first film. His trusty companion Toothless, however, remains more or less the same. Check out the new teaser poster after the jump.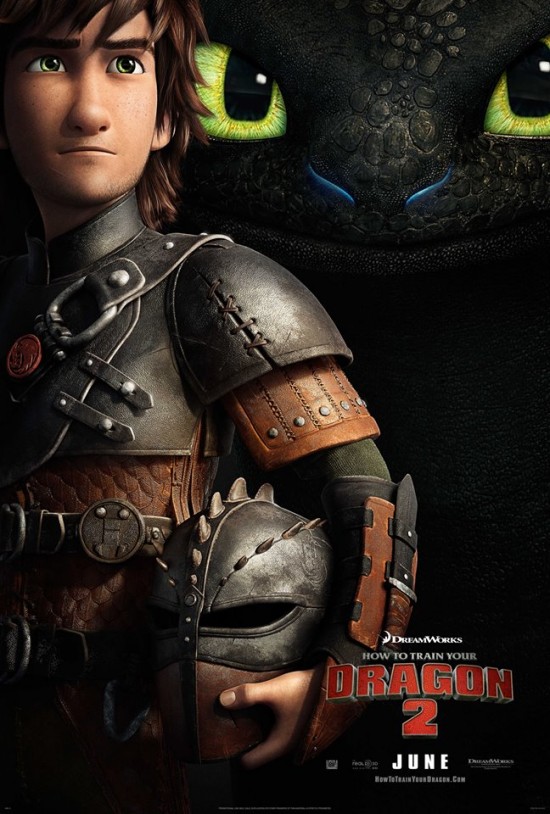 We already got a good long look at the dynamic duo in a teaser trailer released over the summer, but it's still nice to see these guys back together again. It's too bad that the art has them posing stiffly rather than diving into action, since they never look as thrilled as they do when they're flying together, but presumably we'll have many more chances to check in on Hiccup and Toothless again before the movie lands June 13, 2014.
The thrilling second chapter of the epic HOW TO TRAIN YOUR DRAGON trilogy brings us back to the fantastical world of Hiccup and Toothless five years after the two have successfully united dragons and vikings on the island of Berk. While Astrid, Snoutlout and the rest of the gang are challenging each other to dragon races (the island's new favorite contact sport), the now inseparable pair journey through the skies, charting unmapped territories and exploring new worlds. When one of their adventures leads to the discovery of a secret ice cave that is home to hundreds of new wild dragons and the mysterious Dragon Rider, the two friends find themselves at the center of a battle to protect the peace. Now, Hiccup and Toothless must unite to stand up for what they believe while recognizing that only together do they have the power to change the future of both men and dragons.