Watch Some Real Bay-Hem In A 'Transformers: Age Of Extinction' Set Video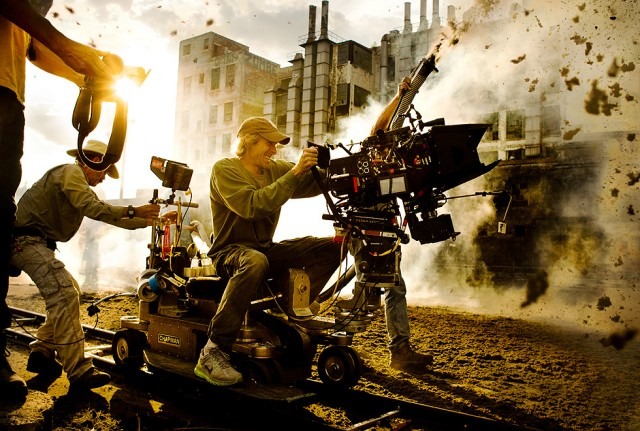 Entertainment Tonight has released a video from the set of Transformers: Age of Extinction and while there's no new information on the plot, it's still packed with material. The video is filled with flipping cars, shooting debris, stampeding crowds, huge explosions, a screaming Michael Bay and three actors (Mark Wahlberg, Jack Reynor and Nicola Peltz) who almost seem out of breath they're working so hard. Of course, there are also some slick cars that, with the magic of special effects, will transform into huge robots when the film hits theaters come June 27. Check out the video from the Detroit set below.
Thanks to Entertainment Tonight for the video.
Yup, that's a Michael Bay set. However, without seeing the Autobots or Decepticons fighting in the streets of Hong Kong it's hard to get any sense of what's happening in these scenes. All we actually know about the film is what they say above: Wahlberg is a mechanic whose daughter (Peltz) starts dating a race-car driver (Reynor). He may, or may not, start driving around an old beat up Camaro that becomes Bumblebee. And there may, or may not, be Dinobots in the film.
Directed by Michael Bay, Transformers: Age of Extinction also stars Stanley Tucci, Kelsey Grammer, Sophia Myles, Li Bingbing and T.J. Miller. It's set to open on June 27, 2014.