Doug Liman Directing Tom Cruise In 'El Presidente,' Hoping Jack Nicholson Will Sign On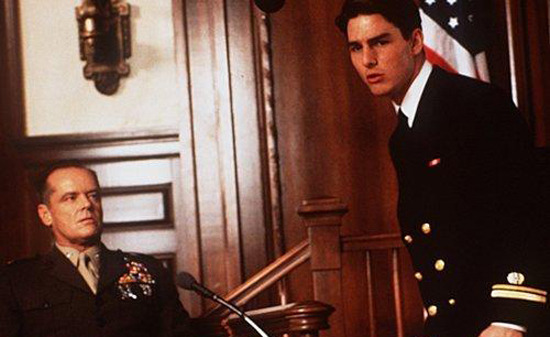 Briefly: Doug Liman just directed Tom Cruise in the sci-fi time-warp film Edge of Tomorrow, and now Liman is coming on board a movie that Cruise has been trying to make since 2010. The film is El Presidente, about "a straight-arrow Secret Service agent who is assigned to protect America's worst former president, an alcoholic and womanizing sleazebag who never won a presidential election but was elevated from VP when the president died." The two are forced on an awkward road trip when a threat puts them on the run together.
For years, Cruise has hoped to land Jack Nicholson to play the President and in so doing achieve a little A Few Good Men reunion. THR reports that while Liman has come aboard, the two haven't yet convinced Nicholson to do more than read the script. (That's by Jesse Armstrong and Daniel J. Goor with a rewrite by Paul Attanasio.) Supposedly Cruise doesn't want to do the film without Nicholson, but that might just be sales pitch.
There was a point when Robert Downey Jr. might have played the ex-POTUS, back when Jay Roach was going to direct. We don't have any sense of whether someone similar might be next in line if Nicholson says no.