'The Past' Trailer: 'A Separation' Director Asghar Farhadi Ends Another Marriage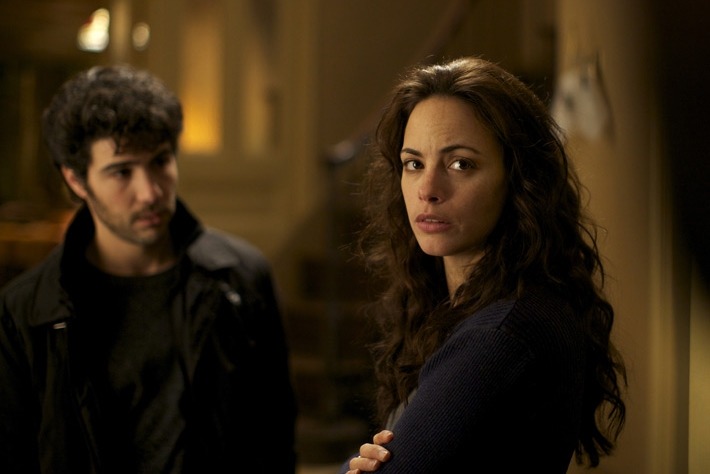 Two of the brightest foreign stars of 2011 have joined forces for a new movie in 2013. The Past teams Asghar Farhadi, the Iranian director behind the brilliant domestic drama A Separation, with Bérénice Bejo, best known in the U.S. as the sweet-faced ingenue from The Artist. Given that pedigree, it's not surprising that there's Oscar buzz surrounding the project already; Iran has submitted The Past as its foreign-language entry in this year's Oscar race.
At the center of the drama is Marie (Bejo), a French woman who asks her estranged Iranian husband Ahmad (Ali Mosaffa) for a divorce so that she can marry her new boyfriend Samir (A Prophet's Tahar Rahim). Once Ahmad arrives in Paris, however, secrets about the family come to light. See the new trailer from Sony Classics after the jump.
In many ways, The Past seems to be in the same vein as Farhadi's A Separation. EW described it, approvingly, as "another wrenchingly intimate tale of domestic turmoil that somehow has the charged tension of a thriller," and like the previous film The Past has drawn praise on the festival circuit for Farhadi's "trademark moral complexity" and his "characteristically even-handed direction."
Not that Farhadi deserves all the credit. The strong cast's "unimpeachably authentic" performances are winning people over, too. While Mosaffa and Rahim are getting plenty of compliments, critics are positively gushing over Bejo and Pauline Burlet, who plays Marie's daughter. In short, it's probably worth looking out for Farhadi and Bejo once again as the 2014 Academy Awards draw near.
The Past opens in New York and LA on December 20.
Following a four-year separation, Ahmad (Ali Mosaffa) returns to Paris from Tehran, upon his estranged French wife Marie (Bérénice Bejo)'s request, in order to finalize their divorce procedure so she can marry her new boyfriend Samir (Tahar Rahim). During his tense, brief stay, Ahmad discovers the conflicting nature of Marie's relationship with her teenage daughter Lucie (Pauline Burlet). Ahmad's efforts to improve this relationship soon unveil a secret from their past.