'Machete Kills Again... In Space' Trailer: Rated X For Space Violence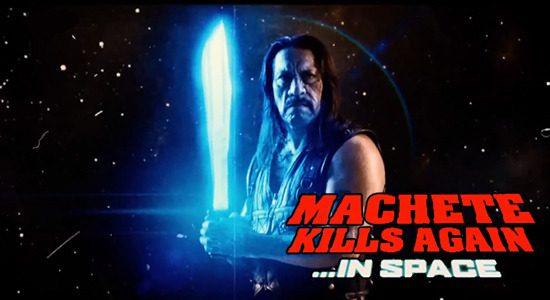 This summer's Machete Kills was preceded by a trailer for a sequel that may happen: Machete Kills Again... In Space. The events of Machete Kills set up a storyline that could be continued in a third movie, and while we wait to hear whether or not someone is going to step up with financing, you can check out the space-based trailer again (or for the first time, if you didn't see Machete Kills).
Those who saw the most recent film know who should be under that iron mask, and will wonder just how Lady Gaga will appear in this sequel. But whatever, the Machete films really aren't about hardcore continuity or anything even vaguely serious, so pretty much all bets are off.
[Reddit via The Playlist]