Watch Cinematographers Roundtable With Barry Ackroyd, Sean Bobbitt, Bruno Delbonnel, Phedon Papamichael, And Stuart Dryburgh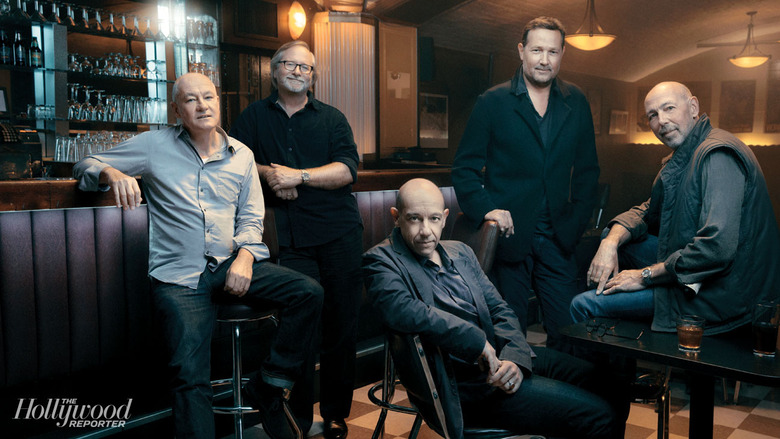 The latest in the Hollywood Reporter's series of filmmaker roundtables may be the most valuable to film fans interested in the nuts and bolts of filmmaking. For this talk, the trade brought together five cinematographers whose names are on significant movies in 2013:  Barry Ackroyd (Captain Phillips), Sean Bobbitt (12 Years a Slave), Bruno Delbonnel (Inside Llewyn Davis), Phedon Papamichael (Nebraska) and Stuart Dryburgh (The Secret Life of Walter Mitty).
Watch the long talk below.
I like how this opens, with Sean Bobbit explaining,
I think people would be surprised about the breadth of requirement to be a cinematographer. It's not just cameras, it's not just film, it's not just lenses. It's all the technical side, plus you have all of the non-technical stuff. You're running a crew. The interpersonal relationships that you have to develop, you're working with a director, with designers, with hair and makeup and costume, there are lots of things you have to deal with as a director of photography. The filming bit is actually the easiest bit.
That's a good primer for what's below.  The video is via THR.