'There Will Be No Stay' Trailer: "I Was Murdering People For Society's Revenge"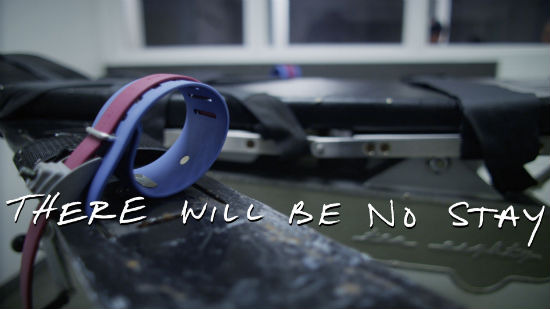 The death penalty is one of the biggest, most controversial issues in American culture. Is it okay to kill someone if they did something truly terrible, or does killing them make us just as bad as the criminal? Even if execution is deemed permissible, can it be carried out in good conscience knowing that the process of putting someone on death row is flawed?
A new documentary looks at the death penalty from a very intriguing and disturbing angle. The film is called There Will Be No Stay and it tells the story of the executioners themselves. The men who are tasked with literally killing the accused. Should they be considered murderers? How do they deal with these issues? Those questions are all asked in this trailer. Check it out below.
Directed by former stuntwoman Patty Dillon, the film is near completion but is Kickstarting its final finishing costs. Head to this page to read more about that. Here's the trailer:
That's powerful stuff. Hoping the film gets finished via Kickstarter and we can see and hear more of what these troubled men have discovered.
Here's the official description of what's sure to be a hot button documentary:
There Will Be No Stay is not a documentary about the death penalty — not in any way you've ever seen before, at least. It is, however, a film about the actual men who are tasked by society with carrying out the death penalty. This is a first-hand look at executioners, the pressures they're put under, and the unbearable toll the act of taking another's life has on their own.
There Will Be No Stay explores the intersecting lives of a team of executioners, speaking publicly for the first time ever, on their own paths to discovering freedom from their personal prisons. It is a journey of compassion and consequence through a process shrouded in secrecy.