'Enemies Closer' Trailer: He Doesn't Give A Van Damme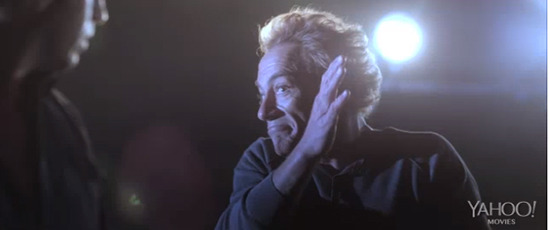 OK, seriously, what's going on with Jean-Claude Van Damme? I would have never pegged the guy as light-hearted, but he actually looks like he's been having fun of late. There was that volvo commercial with the impressive split. Then there was yesterday's trailer for Welcome to the Jungle, JCVD's first outright comedy.
Now we've got a look at Enemies Closer, an action film about a sort of bayou manhunt that definitely has it's own comic edge. In fact, Van Damme is really drinking from the same well Javier Bardem was when he did The Counselor. Just check the whacked-out hair and mannerisms. The movie looks awful, but ol' Jean-Claude just couldn't give a Damme. (The marketing people wrote that, not me. *runs away*)
Enemies Closer opens in some theaters and on VOD on January 24, 2014. Peter Hyams directed; Orlando Jones and Tom Everett Scott also appear.
Enemies Closer takes place after a major shipment of drugs goes missing on the US-Canadian border. Forest ranger and former Navy SEAL Henry is plunged into survival mode when the drug cartel forces him to help retrieve the downed package. Trapped in the wilderness with no communication to the outside world, Henry finds himself face to face with Clay, a man with a personal vendetta against Henry who has returned for retribution. Now, the two mortal enemies must make a choice: put aside their past and work together, or die alone at the hands of the drug runners, a ruthless gang who will stop at nothing to retrieve their lost cargo.