Lionsgate Teams With NASCAR For 'A League Of Their Own' Style Story 'Spitfire'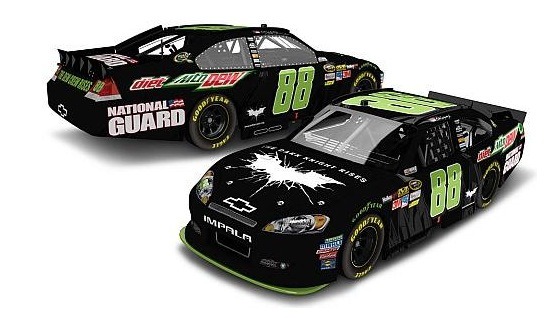 NASCAR is one of the biggest sports in the country that some of us know very little about. Hollywood is hoping to change that in the years ahead as Lionsgate and Odd Lot Entertainment have just bought Spitfire, a pitch by Grant Thompson. The film, which will be executive produced by NASCAR, will tell the true story of the sport's origins. Here's the interesting part about that. NASCAR was born when a group of female drivers formed a professional racing league.
Deadline broke the news of the film, whose main character is Louise Smith. Here's their version of her story, which started after World War II:
Louise Smith, a fiery, handful-of-a-woman, led a motley crew of barnstormers and former bootleggers as they criss-crossed the country to raise interest in this fledging professional racing tour – at the behest of Florida businessman and former driver Bill France Sr. A forgotten forerunner of contemporary female drivers like Danica Patrick, Smith was the quintessential small-town girl with big dreams who smashed through the gender preconceptions of the time to ultimately race at the famed Daytona Beach road course and help France secure the initial funding for what would become the billion-dollar sports giant NASCAR.
The article rightfully links this film to A League of Their Own, a film about women playing a sport that's primarily thought of as male-centric. That film was a huge hit and Lionsgate is certainly hoping for that kind of success. NASCAR being on board is key here, because they'll be able to sell the film to their massive, massive audience with the authority that will get them to show up.
Now Thompson has to turn in a script to attract a director, then cast up the film. Which is another way of saying Spitfire is a long way away. From a purely business standpoint, a female-centric period piece about race cars sounds incredibly risky. But that's also why it sounds so cool. What do you think?