Fake Poster Touts Ashton Kutcher And Mila Kunis In 'Wonder Twins'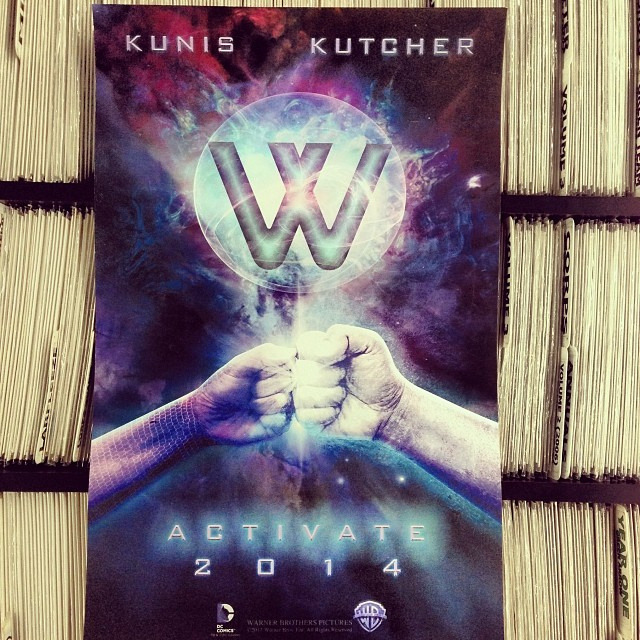 Warner Bros. has something up their sleeves, but dammed if we know what it is. A poster tube has been spotted at a few major comic book stores, and in it is a very legitimate-looking poster for Wonder Twins. (The Twins are the Hanna-Barbera superhero team that's part of the Super Friends.) The "film" stars Ashton Kutcher and Mila Kunis and is slated for a 2014 release. Here's the kicker. This is not a real movie. So what the heck is the poster for and why is it arriving at comic book shops?
Thanks to Coming Soon for noticing these tweets from Midtown Comics in New York.
Photo: This poster was sent to us in an official Warner Bros tube. What does it mean?! #WonderTwins ? (at... http://t.co/7I6E1KYh1s

— Midtown Comics (@MidtownComics) November 14, 2013
Here's the Wonder Twins poster with the @WarnerBrosEnt poster tube it was sent to us in. Seems legit... pic.twitter.com/zSiDNEtT4V

— Midtown Comics (@MidtownComics) November 14, 2013
Obviously, this is some kind of viral marketing. But for what? The smart money is Doug Ellin's Entourage, which starts shooting in the next few months. The HBO show turned feature film is well-known for casting famous people in fake movies. The most famous, of course, being James Cameron's Aquaman. That fake movie actually got this real two page add placed in Variety after it debuted on the show.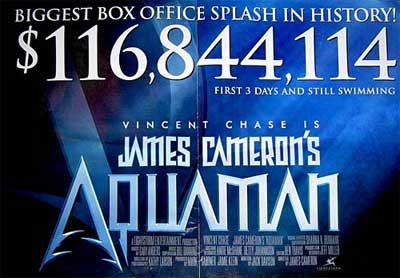 So will Wonder Twins be a part of Entourage? Or is it a tease for an actual Super Friends movie? Are we all being punked? We'll find out soon enough.
UPDATE: /Film reader Andrew P pointed out a Wonder Twins reference on the Man of Steel Blu-ray. Think there's a connection?