Hugh Jackman Says There Are "Really Cool Ideas" For 'The Wolverine' Sequel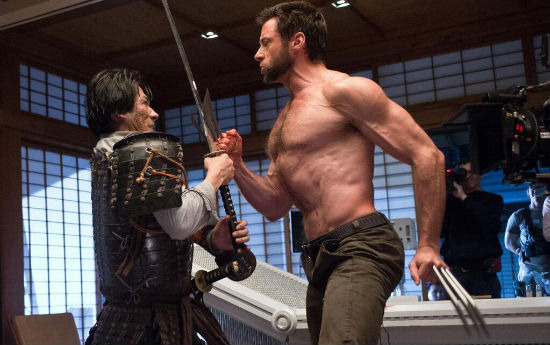 With its patient take on the popular character, James Mangold's The Wolverine was a slightly surprising hit. Most people expected it to be successful but, by the end of its run, it'll end up being the 2nd highest grossing X-Men movie of all-time. So, of course, 20th Century Fox signed up the film's director James Mangold, and star Hugh Jackman, to come back for a sequel.
The film is still a long ways off – there's not even a script yet – but in a new interview Jackman said he recently spoke to Mangold and the ideas he has are "really cool."
Jackman spoke to Entertainment Weekly about the sequel, and said the following:
I was on the phone with Jim Mangold last night. There are some really cool ideas that I'm dying to tell you, but that would be giving away a secret that is not even [fully] formed yet.
After The Wolverine, much was made that Jackman didn't have a contract to play the character moving ahead. The actor said that hasn't been an issue in the past.
I started with a two-picture deal on the first two [X-Men films], and from that point on, it's been movie by movie — not just me, but Fox and Jim and everyone. I do want to do it with Jim and with [producer] Lauren Shuler-Donner because we had such a great experience. I'm really proud of The Wolverine.
Still, at 45 years old, the character has become a physical strain on the actor and he said the following about wanting to come back:
I don't want to dive into another one until we have a compelling reason to do another one. I love the character, he's kind of like a best friend to me, and I don't ever want to take [him] or the fans for granted. ... I think we've got a great opportunity to make something really cool, but it has to be great. That's what we're all working toward.
It'll be difficult to predict a storyline for The Wolverine 2 until we see Bryan Singer's X-Men: Days of Future Past, where the character plays a pretty huge role. What do you think?