'Beowulf' TV Series In Development At SyFy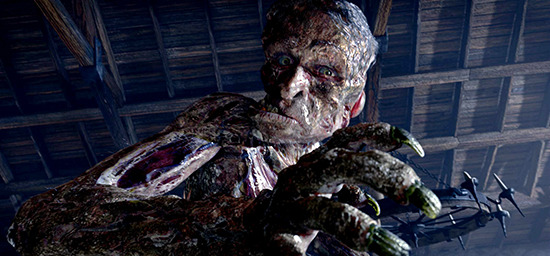 Briefly: One of the next big fantasy projects to hit TV screens is rooted in a story that is hundreds of years old. SyFy is developing a new Beowulf show, based on the epic poem that tells of a hero, Beowulf, who helps out the Danish king with a little monster problem. The monster, of course, is Grendel, and after his initial battles with Grendel, the beast's mother also becomes a problem. There's also the minor matter of a dragon that Beowulf must face years later.
We know the story well, and have seen it on screen several times. (The pic above is from the mo-cap version by Robert Zemeckis.) SyFy describes the show only as "Adaptation of the classic epic poem that further examines the hero's rise to power and his feud with the monster Grendel."
Matt Greenberg (1408, Reign of Fire) is scripting and will exec produce, says EW, with Brian Hamilton, Michael Chechik, Andrew Cosby and Paulo de Oliveira also exec producing.