'Maleficent' Teaser Trailer & Images: Disney Sends Angelina Jolie To The Dark Side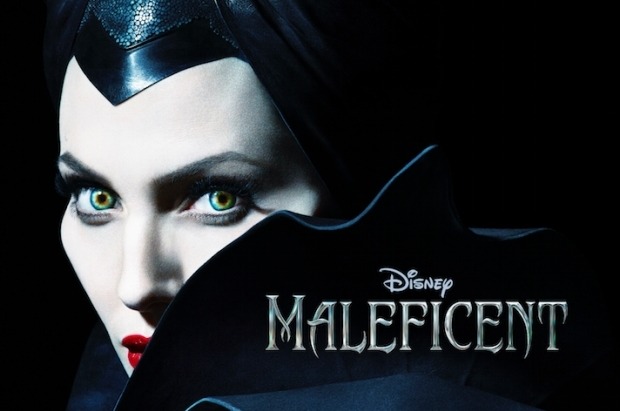 In the original Sleeping Beauty, there's little debate that Maleficent is one nasty fairy. She curses a child to death; she kidnaps a prince; she refers to herself as "the Mistress of All Evil," for crying out loud.
But Disney's upcoming Maleficent aims to muddy that perception a bit. In this live-action retelling, Maleficent (played by Angelina Jolie) starts out as a perfectly sweet gal before tragedy hardens her heart. The first trailer for this dazzling fantasy has just hit the web, and you can watch it after the jump.
It really does, as Peter put it at D23, "look like a Disney fairy tale come to life." It also looks a lot like Alice in Wonderland and Oz The Great and Powerful, which isn't much of a surprise considering that director Robert Stromberg served as the production designer for both. Maleficent is his debut directorial effort.
Maleficent flies into theaters May 30, 2014. Elle Fanning, Sharlto Copley, Brenton Thwaites, Sam Riley, Peter Capaldi, Miranda Richardson, Juno Temple, Imelda Staunton, and Lesley Manville also star.
From Disney comes "Maleficent"—the untold story of Disney's most iconic villain from the 1959 classic "Sleeping Beauty." A beautiful, pure-hearted young woman, Maleficent has an idyllic life growing up in a peaceable forest kingdom, until one day when an invading army threatens the harmony of the land. Maleficent rises to be the land's fiercest protector, but she ultimately suffers a ruthless betrayal—an act that begins to turn her pure heart to stone. Bent on revenge, Maleficent faces an epic battle with the invading king's successor and, as a result, places a curse upon his newborn infant Aurora. As the child grows, Maleficent realizes that Aurora holds the key to peace in the kingdom—and perhaps to Maleficent's true happiness as well.