Hayao Miyazaki's Post-Retirement Plans Include Drawing Samurai Manga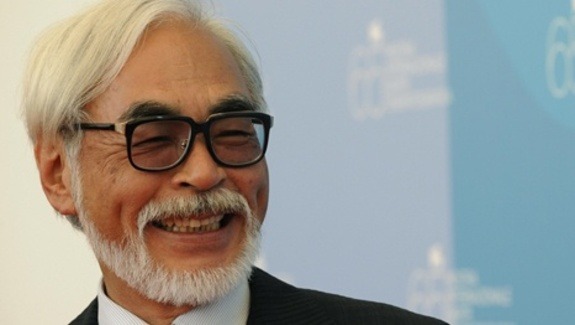 We may not ever see another new feature film directed by animation master Hayao Miyazaki, but with the revelation of his post-filmmaking plans, it's easy to imagine that at least one more of the director's stories is destined for the screen.
This past weekend, Stuio Ghibli producer Toshio Suzuki appeared on Japanese television show Sekai-ichi Uketai Jugyo, where he was asked about Miyazaki's plans now that he's done with directing feature films. The answer was surprising: "I think he will serialize a manga. From the beginning, he likes drawing about his favorite things. That's his stress relief."
Asked if Miyazaki likes "sengoku jidai no chanbara," or samurai tales set in Japan's Sengoku period, he said "That's what he's drawing now." (That period is also known as the country's "Warring States" period, which runs from the middle 15th century to the early 17th. It should not be confused with China's Warring States period, which took place centuries earlier.)
There wasn't much more info, as Suzuki clamped up with "He'll get angry if I talk too much. Let's stop talking about this." This wouldn't be the first manga from the director, who also wrote and drew
Nausicaä of the Valley of the Wind
, which became his second film, and the stories that led to the films
Porco Rosso
and
The Wind Rises
. If this manga comes to pass, Miyazaki may not turn it into a film, but his son Goro or another animator could very well do so. [
Anime News Network
 via
HitFix
]