Newcomer Travis Tope Could Lead Jason Reitman's 'Men, Women And Children'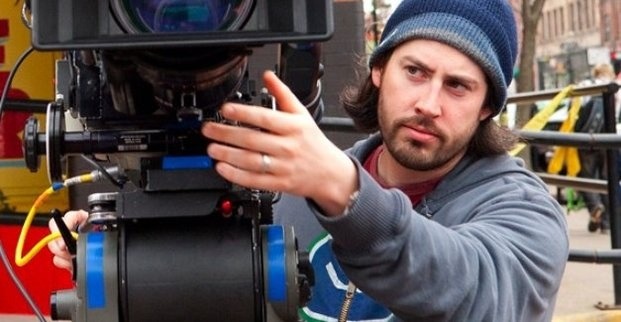 Jason Reitman has worked with some pretty big names over the course of his career, including, most recently, Kate Winslet and Josh Brolin. His next film, however, could star a near-total unknown.
The filmmaker has reportedly offered a big role in Men, Women and Children to newcomer Travis Tope. Though the 22-year-old has just one completed feature on his resume at the moment (the 2007 indie Divine Souls), he's definitely on his way up: Tope is also considering roles in Sacha Gervasi's November Criminals and Rupert Wyatt's The Gambler. More about all three projects and their potential leading man after the jump.
Tope, should he close his deal, will play the son of Rosemarie DeWitt and Adam Sandler. His character is a high school football player addicted to online porn. Jennifer Garner and Judy Greer are also signed on for the film.
Also potentially coming up for Tope is November Criminals, another literary adaptation. This one is based on a novel by Sam Munson which centers on a teenager obsessed with solving the murder of a classmate. Chloe Moretz is attached to play the other lead.
Finally, The Gambler is a remake of the 1974 movie starring James Caan. Mark Wahlberg is set to star as a college professor on a downward spiral thanks to a gambling addiction. Tope would play one of Wahlberg's students.
THR reports that the first two projects come from the same company, Indian Paintbrush, and that Tope is therefore likely to be able to do both. His involvement in The Gambler seems more tenuous.
Tope, according to the trade, got on his current upward trajectory when he was considered for a part in Ryan Gosling's directorial debut How to Catch a Monster. While he lost that gig, he booked the lead in The Town That Dreaded Sundown remake shortly afterward. These days, he's so busy he doesn't even have time to audition for Night at the Museum 3. It's just as well. All of these other projects sound way more interesting anyway.