'Temple Run' Charging Towards Movie Screens Courtesy Of Warner Bros.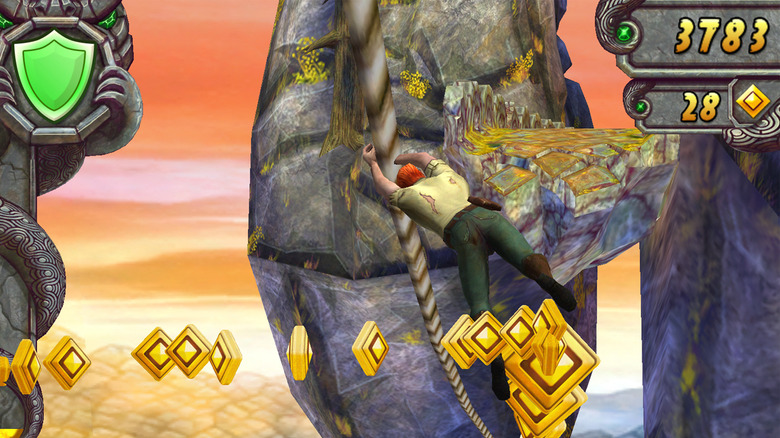 Briefly: The makers of the mobile game Temple Run didn't invent the "endless runner" by a long shot, but they did nail it with the Indiana Jones-inspired game that casts players as an adventurer on the run from relentless demonic monsters. Temple Run, in fact, is one of those rare success stories that drives legions of competitors. It was created by only three people, and the "freemium" model means the core game is free to play, with various upgrades available at any time to players addicted enough to pay real-world cash for them.
The first game was downloaded over 100 million times in its first year. With the more polished and more challenging sequel and licensed versions tied to films such as Brave and Oz: The Great and Powerful, Temple Run is one of the few unqualified success stories of the mobile game space.
Now it may become a movie, as Warner Bros. is developing a film version with Harry Potter producer David Heyman. There's no screenwriter on board yet, but the story will, according to THR, hew close to the bare-bones narrative of the game, with "an explorer who, having stolen an idol from a temple, is chased by demonic forces." Will this be a success similar to 1999's The Mummy, or another doomed game to film conversion?