'The Cabin In The Woods' Director Drew Goddard To Write 'Daredevil' For Netflix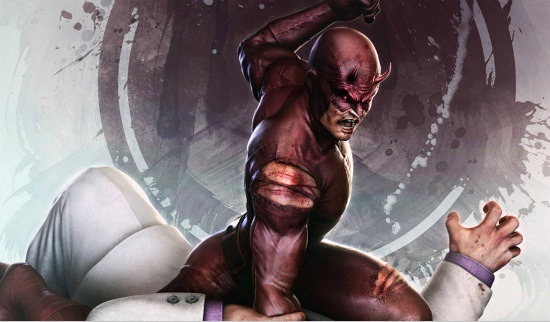 The first name attached to Marvel's Netflix shows has been revealed. It's Drew Goddard, director and co-writer of The Cabin in the Woods. He's in negotiations to write the series based on the blind superhero Daredevil.
The Wrap broke the news but Marvel nor Goddard's reps had any comment.
Goddard has worked on some of the biggest properties of the past few years. He was one of the people called in to rewrite World War Z, penned Robopocalypse for Steven Spielberg, wrote Cloverfield, and worked on Alias, Lost, Buffy and Angel. His friendship with Joss Whedon, writer of both Avengers films, probably didn't hurt his position. Goddard and Whedon co-wrote The Cabin in the Woods.
In previous interviews, the writer has said he'd love to be part of the Marvel universe. Talking to Shock, he said the following:
What Marvel character would I not love to get on?  That's an easier question to answer.  I would love any of it and I love Marvel, Joss and what they're doing.  It's all about finding the right fit.  Directing...in order to do your job right, you have to find ways to make it personal, and if we can find the right fit, then I would love to do it.
Seems they did find the right fit, and this interview with Collider shows why it was Daredevil:
You're talking to a guy who had quotes from Daredevil painted on his wall while growing up. Even when I was 18, I still had the blood red door with the, 'I have shown him that a man without hope is a man without fear.' That was what I loved and so it's the sort of thing that if we can find the right project, I would love to do it.
Daredevil will be a Netflix Original Series, released sometime in 2015 along with Luke Cage, Iron Fist and Jessica Jones, building towards The Defenders. Read more about the deal here.
What do you think of Goddard joining Daredevil? Should he direct too