'Fantastic Four' Moved From March To June 2015; Plus New 'Assassin's Creed' 'Secret Service' And 'Susan Cooper' Dates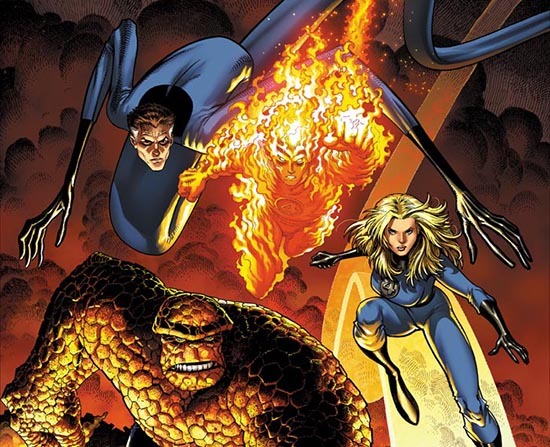 20th Century Fox shuffled their 2015 deck today, moving major movies from the winter to spring, spring to summer and everything in between. Here's the rundown.
Josh Trank's Fantastic Four has moved from March 6, 2015 to June 19, 2015.
Matthew Vaughn's The Secret Service will now be released March 6, 2015, instead of November 11, 2014.
Michael Fassbender's Assassin's Creed will be unleashed two months later, moving to August 7, 2015 from June 19, 2015.
Susan Cooper, Paul Feig's next film starring Melissa McCarthy, has been dated May 22, 2015.
An untitled Vince Vaughn movie, from Delivery Man director Ken Scott, will open October 24, 2014.
Read some analysis below.
Exhibitor Relations tweeted all these changes.
Starting with Fantastic Four, the move to summer isn't that surprising. What's surprising is the movie wasn't pushed even further. Besides rumors, we still have yet to hear or see anything about the film, but that should happen by the end of the year. The good news is the script changes have obviously taken if Fox is confident enough to slot it between Jurassic World and Ted 2.
Moving The Secret Service, which is already shooting, is a bit of a surprise. The March release date gives it much less competition than the Fall release, and Vaughn more time to finish the film. But considering it is already shooting, one would have assumed we'd see the movie sooner, rather than later.
Assassin's Creed moving to August is another move that makes a ton of sense. It gets out of a much more crowded June into August where a movie that's a bit more niche (for general audiences at least) can discover it. Hopefully we get some updates on this one soon.
Finally, Feig's Susan Cooper opening May 22, the day everyone assumed Star Wars would come out, is a huge vote of confidence. And why not? The last two Feig/McCarthy films have been huge hits. It opens against Tomorrowland.
What's your major take away from all this?