'The Day Of The Doctor' Trailer: John Hurt Seeks The Doctor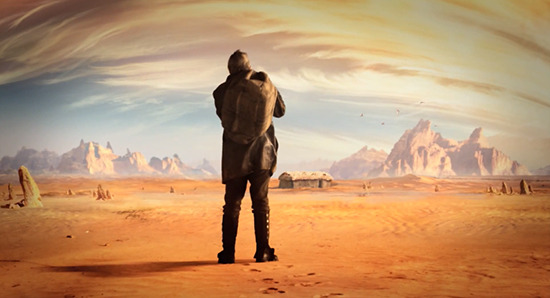 "I've had many faces, many lives," says Matt Smith's Doctor at the beginning of the new trailer for the Doctor Who anniversary special The Day of the Doctor, "but there's one I've tried very hard to forget." That one, this trailer suggests, is played by John Hurt, who appeared at the end of 'Name of the Doctor,' the final episode of the show's most recent season.
This trailer for the show's 50th anniversary special is huge, with a lot of effects and a scope that seems worthy of the Doctor's birthday. In addition to Smith, we'll see Jenna Coleman, David Tennant, Billie Piper and quite a bit of John Hurt. This is also among Smith's final episodes in the role, as Peter Capaldi will take over as the twelfth Doctor after the 2013 Christmas Special.
Check out the trailer below.
The Day of the Doctor will be simulcast in many countries around the globe on November 23, with some theaters showing it in a 3D converted presentation.