'Ender's Game' Sequel Could Land On TV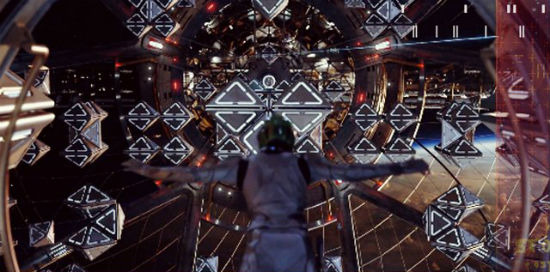 Briefly: 'Tis the season for the corporate earnings call, and we're getting a lot of interesting news out of a couple of these conferences between execs and shareholders. Disney had its call yesterday, and opened the day by announcing four new Marvel shows and an "event miniseries" on Netflix — a good way to keep shareholders happy on the important day.
Lionsgate did its own call today, and one question concerned the future of Ender's Game as a possible franchise. The film directed by Gavin Hood hasn't performed in quite the way a company might hope a big sci-fi piece would, with $41m in global earnings so far, but that's not so bad for a film that has a story and ending like Ender's. The film, which hews close to the source material in many ways, isn't quite a big crowd-rousing spectacle.
So there's no instant sequel green light. Asked about the future of Ender today, Lionsgate CEO Jon Feltheimer said the company plans to "wait another week or two" before making the decision. But there's a wrinkle, as he also said that Ender's story could spin off to TV. [Variety]