First Photo Of Bradley Cooper And Emma Stone In Cameron Crowe's Latest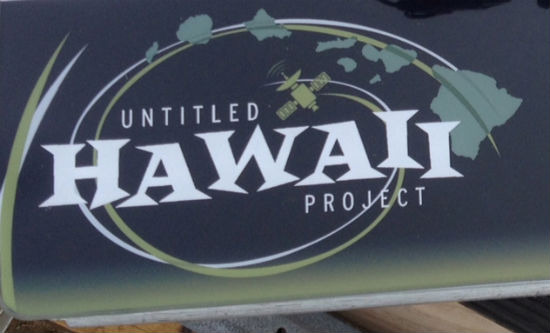 Doesn't it feel nice to know Cameron Crowe has now been shooting his new movie for almost a month? The still untitled, Hawaii-based film stars Bradley Cooper, Emma Stone, Rachel McAdams, Alec Baldwin, Bill Murray, Danny McBride, John Krasinski and Jay Baruchel in a story that follows "a defense contractor (Cooper) who falls for an Air Force pilot (Stone) after he's assigned to oversee the launch of a weapons satellite from Hawaii."
Crowe recently posted the first photo of his two leads on the set and you can see it below.
The image comes from The Uncool, the official Cameron Crowe website, and was labeled "Gilcrest & Ng – Day 22 – Kalaeloa Hangar, Barbers Point, HI" Those are the character names, the shooting day, and location of the shoot.