Robert De Niro And Reese Witherspoon In Talks For Comedy 'The Intern'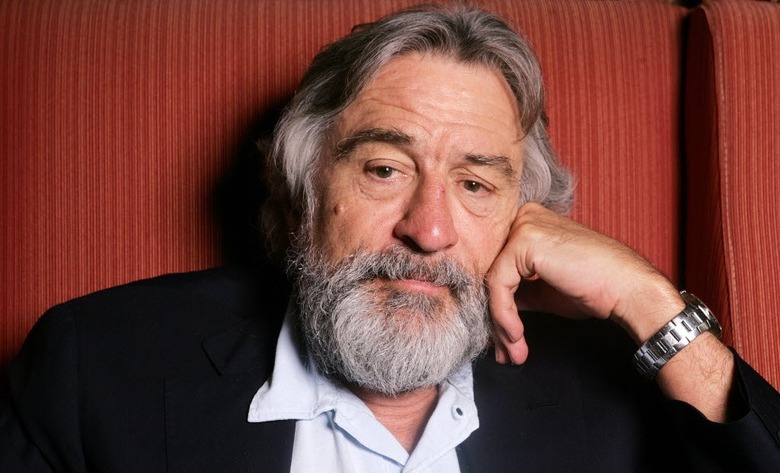 Briefly: Nancy Meyers (What Women Want, Something's Gotta Give) wrote the comedy script The Intern, and will now direct the film with Robert De Niro and Reese Witherspoon starring. The deal came together at the American Film Market this week, and Meyers will produce with Scott Rudin; Worldview Entertainment is financing, and Universal, The Weinstein Company and Warner Bros are reportedly circling to distribute. This is in the wake of Paramount putting the same project in turnaround a while ago.
Reese Witherspoon will play Owen Wilson, and De Niro will play Vince Vaughn in this remake of The Internship. OK, that's a lie. Witherspoon will be a woman who founded a fashion website, but whose company ropes her into the "Senior Intern Program," which is apparently enough of a thing that there's now going to be a film based on the idea.
Deadline explains that "She is assigned a 70ish widower who shows up with a suit and a briefcase. Turns out he ran his own successful business before retiring. What starts initially as a clash between old world and new world business values grows into something more as the intern becomes a mentor to the young entrepreneur." In the cheap comedy version of this story, everyone would go home rich and happy at the end, but that's not quite how Meyer's scripts tend to work. They'll probably go home financially stable and happy.