Sequel Bits: 'Terminator 5' And 'Ghostbusters 3' Casting Rumors; 'Sin City 2' Title Change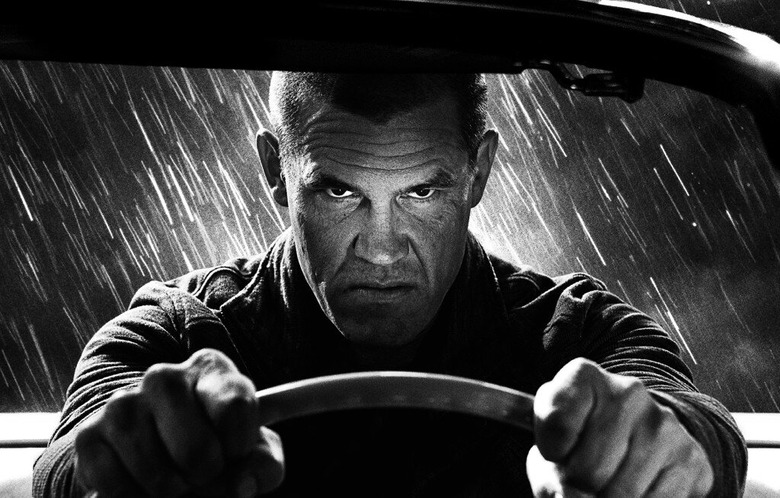 Three major films have some not so major updates: two sets of casting rumors and a small title change. After the jump, read about the following:
A few names, including Emilia Clarke and Garrett Hedlund have been mentioned to possibly be up for Sarah and John Connor in Terminator 5.
Here we go again. Jonah Hill and Emma Stone's names have been mentioned again regarding Ghostbusters 3.
Sin City: A Dame To Kill For has reportedly been renamed Sin City: A Dame to Die For.
Outside of a release date, very little is known about Paramount's new Terminator film, which is scheduled for release July 1, 2015. Thor: The Dark World director Alan Taylor is believed to be directing, and he likened the film to Christopher Nolan's Batman Begins. If that's the case, odds are we might see some of the original characters and the latest rumor deals exactly with that.
Schmoes Know is reporting two of the leads of the film are Sarah Connor and John Conner. Which makes sense. What makes less sense is they are looking for actors that are the same age. Games of Thrones' Emilia Clarke, Short Term 12's Brie Larson and The Wolf of Wall Street's Margot Robbie are reportedly being looked at for Sarah and The Host's Boyd Holbrook and Tron: Legacy's Garrett Hedlund are up for John.
Again, the actors and fact these characters could be in the movie should be considered rumors, but they certainly start a whole new, time traveling conversation.
Speaking of rumors over on Schmoes Know, they're also reporting Ghostbusters 3 is back in the works and Jonah Hill and Emma Stone are circling roles in the film. The Superbad co-stars have both been mentioned in the past, so take it with a grain of salt. There's no indication to think this film is that far along. You know we'll keep an eye on it.
Finally, at the American Film Market the below poster was revealed (via Bloody Disgusting) suggesting Dimension has changed the title of Robert Rodriguez's 2014 film, Sin City: A Dame to Kill For, to the softer and more romantic, Sin City: A Dame to Die For.
[Image removed at the request of lawyers]