J.J. Abrams Finally Discusses Michael Arndt's Departure From 'Star Wars Episode VII'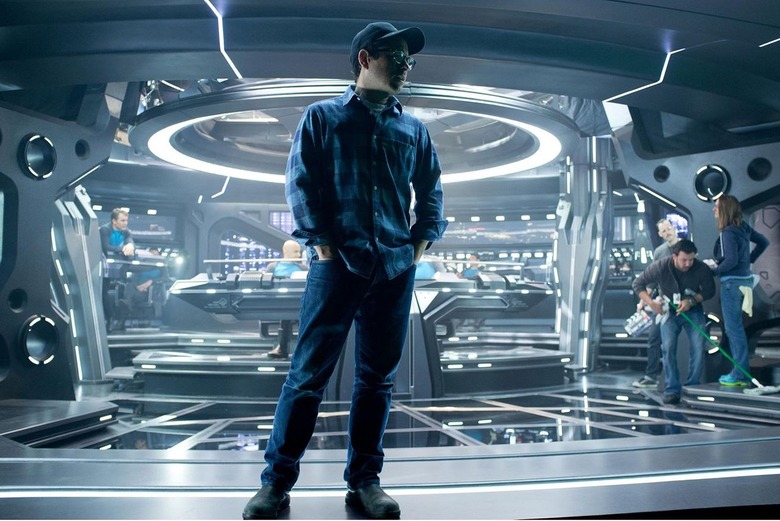 The Star Wars world was shook last last month when it was announced screenwriter Michael Arndt was leaving Star Wars Episode VII. He was replaced by the film's director J.J. Abrams and producer Lawrence Kasdan, who himself wrote The Empire Strikes Back, Return of the Jedi and Raiders of the Lost Ark. To many, the move was the first acknowledgement there were major behind the scenes issues with the highly anticipated sequel. Yet, despite rumors of disagreements between Arndt and Abrams, no one officially commented.
Abrams is now out doing press for his show Almost Human and blamed the aggressive timeframe for the film as the reason for the change. Read his quotes below.
Abrams was on a conference call, and Deadline reported he said the following:
It became clear that given the time frame and given the process and the way the thing was going that working with Larry in this way was going to get us where we need to be and when we needed to be. Working with Larry Kasdan, especially on a Star Wars movie is kind of unbeatable.
He continued:
Working with Michael was a wonderful experience and I couldn't be a bigger fan of his or adore him more, He's a wonderful guy and was incredibly helpful in the process. [This event] doesn't preclude working with Michael again in the future, he is one of the best writers around.
This is surely a calculated answer to an expected question and surely not the whole story. However, knowing what we know about Bob Iger's insistence at Episode VII coming out in 2015, there is certainly some truth here.
What do you think?