Josh Brolin Says 'Oldboy' Hammerfight Scene Took Five Weeks To Prep, Sets Tone For Film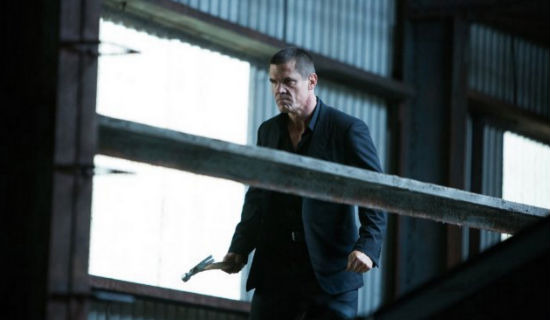 To fans, there are certain aspects of Spike Lee's Oldboy that have to be consistent with Chan-wook Park's original. One of those is the hallway scene. In the original, Oh Dae-su wreaks havoc on a bunch of thugs in a hallway with nothing but a hammer. And it's breathtaking sequence. Having seen trailers for the new film, you know the fight is in there; having seen the entire movie, I'll say it takes the idea up a level. Literally.
In fact, Josh Brolin, who stars in the film, said the scene was so crucial and physically demanding, his personal physical preparation for just that scene (which is presented in one long take) informed his entire performance. Lee and crew prepped the scene for five weeks and they got it on the seventh take. Read Brolin's story about the scene below.
Here's Josh Brolin talking about preparing and filming the complex hammer fight sequence in Spike Lee's Oldboy.
That was five weeks of prep and it was difficult, to say the least. It was difficult for me ,and I'm an active guy, but I'm not that active. The fight is at least three times longer than the original fight and there's all the levels. So I was having a tough time in the beginning. I was having a really tough time. And then I panicked. And then I started working out a lot, like two hours in the morning and two hours at night between a 12 hour day. So I wasn't sleeping a lot, which I think lent to the movie, too, because I was more emotional, more on edge. I was more exposed, vulnerable, whatever.But then we did it and we did it and we did it in seven takes and the seventh take was the one. We knew it was the one. I walked away after that and had a little moment to myself, had some tears and was just happy a 45 year old dude was able to pull this off. [laughs] It was a geriatric moment I had.
For those who might not remember, here's the scene in the original. As Brolin says, their version is longer and adds in vertical movement.
Oldboy opens November 27.