'Winter's Tale' Trailer: Akiva Goldsman's Directorial Debut Blends Romance And Fantasy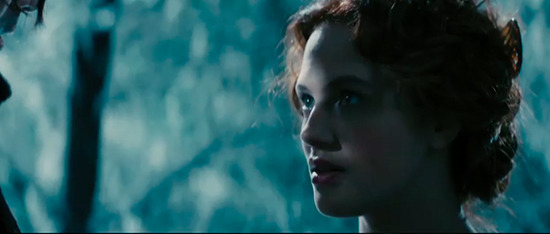 Oscar-winning screenwriter Akiva Goldsman makes his directorial debut next Valentine's Day with Winter's Tale. Based on a novel by Mark Helprin, it's the story of two people whose love mysteriously travels through the ages.
Or something like that. It's a bit difficult to put together the pieces from the first trailer, which has just been released. And maybe that's a good thing. The film stars Colin Farrell, Russell Crowe, Jennifer Connelly and Downton Abbey's Jessica Brown Findlay. Check out the romantic fantasy trailer below.
Thanks to Apple for the trailer. Head there to see it in HD or just watch this embed below.
I know I could probably go to Amazon, read some reviews of the original novel and get a better idea of what happens in this trailer but I'm not going to. While I don't particularly care about it to be perfectly frank, it's also nice to watch a trailer that doesn't spoil the entire movie. The link between the past and future here seems kind of interesting and is probably best left unspoiled.
Here's the official plot description, which is also very cryptic.
Set in a mythic New York City and spanning more than a century, "Winter's Tale" is a story of miracles, crossed destinies, and the age-old battle between good and evil. The film stars Colin Farrell ("Total Recall"), Jessica Brown Findlay (TV's "Downton Abbey"), and Oscar® winners Jennifer Connelly ("A Beautiful Mind"), William Hurt ("Kiss of the Spider Woman"), Eva Marie Saint ("On the Waterfront") and Russell Crowe ("Gladiator"). "Winter's Tale" also introduces young newcomers Ripley Sobo and Mckayla Twiggs (both from Broadway's "Once"). The film marks the directorial debut of Academy Award-winning screenwriter Akiva Goldsman ("A Beautiful Mind"), who also wrote the screenplay, based on the acclaimed novel by Mark Helprin.
Winter's Tale opens February 14.