'Saving Mr. Banks' Video Blog/Review: A Disney Movie Made With Disney Magic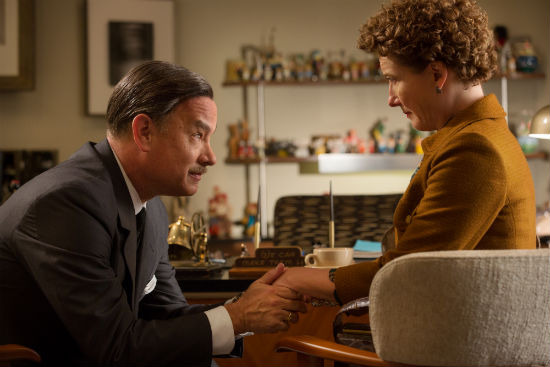 If all the Marvel, Lucasfilm, Pixar, animation and theme park coverage weren't hints enough, we here at /Film are Disney fans. Big time. So a film like Saving Mr. Banks, which is about Walt Disney's struggle to make one of the studio's greatest films, Mary Poppins, is right in our wheelhouse. The film opens December 20 and will play the AFI Fest presented by Audi this weekend. Peter Sciretta and I were lucky enough not only to see the film before that festival date, but to see it at the Walt Disney Studios in Burbank, CA, where about 45% of the movie was shot and actually took place.
So while this film, which stars Emma Thompson, Tom Hanks, Colin Farrell, Paul Giamatti, Bradley Whitford, BJ Novak and Jason Schwartzman, might not seem like the typical film for us to do a video blog for, we couldn't pass up the opportunity to give our opinion of a Disney film which the Walt Disney Company made in the place Walt Disney actually had these experiences.
Here's our video review of Saving Mr. Banks.
Saving Mr. Banks, directed by John Lee Hancock, opens December 20.