Robert Pattinson Joins Benedict Cumberbatch In 'The Lost City Of Z'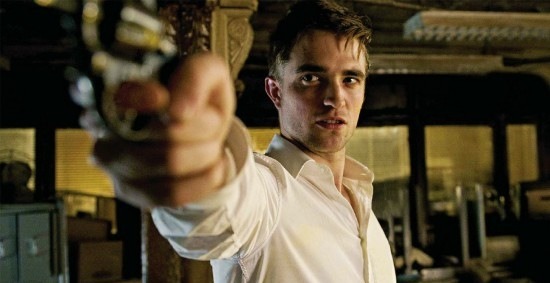 It's fun to see the development of the careers of Robert Pattinson and Daniel Radcliffe to have similar careers after their respective tween franchises ended. Radcliffe has been canny with his post-Potter gigs, choosing projects that better straddle art and mainstream.
Pattinson has gone more for the weird when it comes to gigs outside Twilight. (Both the intentionally weird, and the unwittingly so.) And he's got another gig with Cronenberg in the works now, a job with Werner Herzog, and a role in The Rover, from Animal Kingdom director David Michôd. That's good company to be in.
Now add The Lost City of Z, to be directed by James Gray based on the book by David Grann about doomed Amazon explorer Colonel Percy Harrison Fawcett.
Benedict Cumberbatch is playing Fawcett, who nearly lost his life in the Amazon more than once, and finally disappeared with his son while making one last self-financed trip through the region. Screen Daily's print issue at AFM this week (via The Playlist) says that Pattinson is now on board, and he seems like a possible pick to portray Fawcett's son.
Here's more detail on the book:
In 1925, Fawcett ventured into the Amazon to find an ancient civilization, hoping to make one of the most important discoveries in history. For centuries Europeans believed the world's largest jungle concealed the glittering kingdom of El Dorado. Thousands had died looking for it, leaving many scientists convinced that the Amazon was truly inimical to humankind. But Fawcett, whose daring expeditions helped inspire Conan Doyle's The Lost World, had spent years building his scientific case. Captivating the imagination of millions around the globe, Fawcett embarked with his twenty-one-year-old son, determined to prove that this ancient civilization—which he dubbed "Z"—existed. Then he and his expedition vanished.