The Rock Will Shoot Demons In 'SEAL Team 666'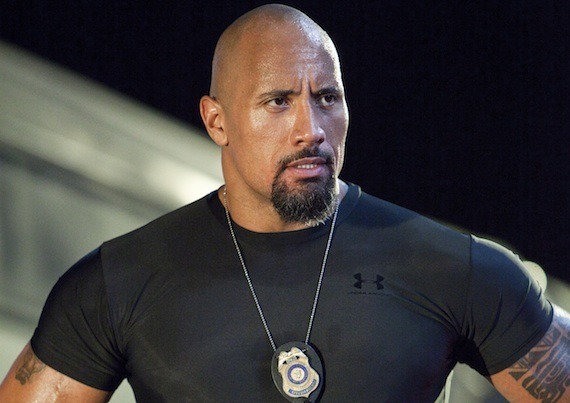 Horror films are big business, and we're entering into a phase where we'll probably see more action movies influenced by the real-world exploits of special forces such as the Navy SEALs. So why not combine the two tendencies?
That's what SEAL Team 666 is going to do. Weston Ochse wrote a book in which military special ops forces fight the supernatural — it's basically a special Call of Duty mode put on the page. And now it will be put on screen as Dwayne "The Rock" Johnson is attached to star in an adaptation of the book.
THR reports that the Rock is acting as exec producer as well as possible star, for the project that "follows an elite group of Navy Seals who battle demons and assorted threats and discover that there's a greater supernatural force bent on destroying the world."Evan Spiliotopoulos, who wrote Bret Ratner's Hercules, which Johnson just wrapped, is scripting.
Here's a description of the book:
Halfway through SEAL training, Cadet Jack Walker, still green but showing incredible promise, is whisked away to join four SEALs and their dog for a special ops mission. Walker soon finds himself in a whirlwind of otherworldly creatures and events as he discovers the true nature of SEAL Team 666. Battling demons, possessed humans, mass-murdering cults, and evil in its darkest and most and ancient form, the members of SEAL Team 666 have their work cut out for them. And it's not long before they realize that the threat isn't directed against the US alone — an ancient and deadly cult has far bigger plans, and Walker is at the center of a supernatural conflict in which the entire world is at stake.
The Rock added:
Playing a Navy SEAL – my honor. Now add... the paranormal. Excited to make this movie. #SEALTeam666 #DevilsDance http://t.co/raGZtWRd8W

— Dwayne Johnson (@TheRock) November 7, 2013