Andrew Garfield And Michael Shannon Star In '99 Homes'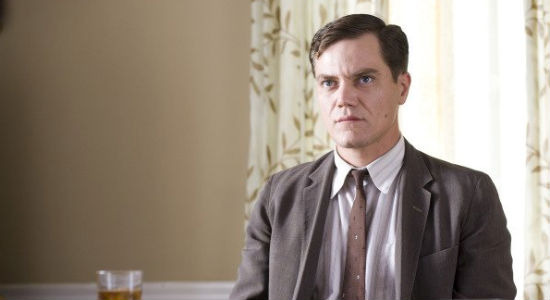 Briefly: We've seen a lot of "economic crisis" films, but the state of the US economy since 2008 continues to reverberate in film and entertainment. And while you might be weary of the announcement of more films that use the crisis as a backdrop, what about one in which Andrew Garfield plays a guy who goes to work for a shady real-estate broker played by Michael Shannon?
Deadline announces 99 Homes, in which "an unemployed contractor (Garfield) who gets evicted from his family home with his mother and his nine?year old son. Desperate to get his home back, he strikes a deal to work for the powerful, greedy, charming, gun?toting real estate broker (Shannon) who evicted him." But there are moral complications to the situation that has Garfield's character jumping the line from economically disenfranchised to the one helping out with the disenfranchising. Could be a great pairing for the two, and it's easy to imagine Shannon being brilliantly skeevy.
Ramin Bahrani (Chop Shop, Goodbye Solo) will direct.