LOL: Ron Burgundy Has Harsh Words For Piracy, And Pirate Hookers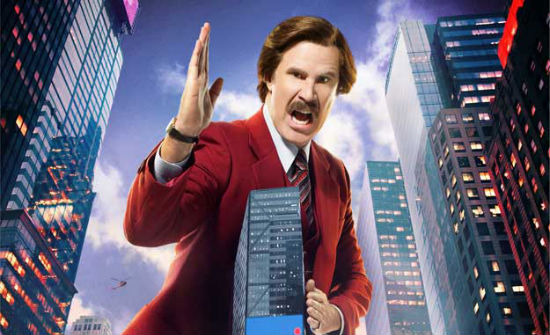 San Diego's most famous news anchor, Ron Burgundy, is Team Television. He doesn't care much about the cinema and believes TV is the truest form of entertainment. Which is why, in a brand new public service announcement, he gets a little confused when telling people about piracy. Hookers are mentioned, pirates are mentioned and Burgundy is confused, and displeased. Check out the new video below.
The spot was sponsored by the UK anti-piracy site Findanyfilm.com, and comes to us via The Hollywood Reporter.
Anchorman 2: The Legend Continues, directed by Adam McKay and starring Will Ferrell as Burgundy, opens December 20.