David O. Russell's 'Nailed' Gets Rated By MPAA; Is It Finally Headed For A Theatrical Release?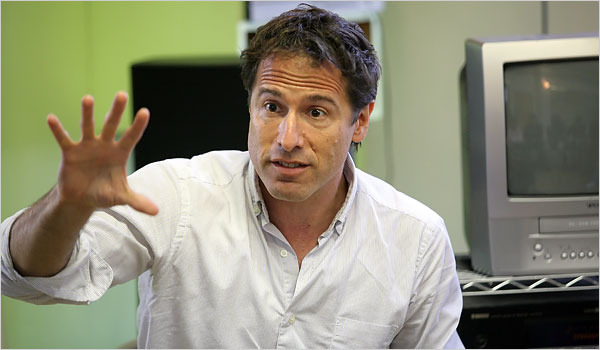 As American Hustle prepares to take theaters by disco glitter storm, another of David O. Russell's projects may have taken a small step forward toward release. Nailed, a project Russell abandoned three years ago after financing fell apart, has just received a rating from the MPAA. That doesn't mean a theatrical opening is imminent, but it does suggest that someone, somewhere, is thinking of finally releasing it. Hit the jump for the latest update on this troubled title.
The pic centers on an uninsured waitress (Jessica Biel) who gets shot in the head with a nail. (The scene depicting her accident is the one that still needed to be shot when Russell left.) She heads to D.C. as part of a crusade for health reform, crossing paths with a shady congressman (Jake Gyllenhaal) along the way. Catherine Keener, Tracy Morgan, and James Marsden also star.
It's been some time since we got a real update on the film, but Rope of Silicon noticed today that Nailed had been given a PG-13 by the MPAA for "sexual contact and language." So apparently it was quietly finished at some point, though how whoever finished it worked around that missing scene is unknown.
Also unclear, unfortunately, is when we'll actually see the film. Clearly it's not just gathering dust on the shelf, but the MPAA sometimes sees films long before their release, and so far we've heard of no official plans to distribute it. We don't even know whether the plan is to put it in theaters, or just go straight to VOD/DVD/Blu-ray.
In the meantime, check out some pics that recently (well, relatively speaking) surfaced thanks to Weirdland and Jessica Biel Central (via The Playlist):