'The Raid 2: Berandal' Trailer: So Good, You'll Want To Punch The Wall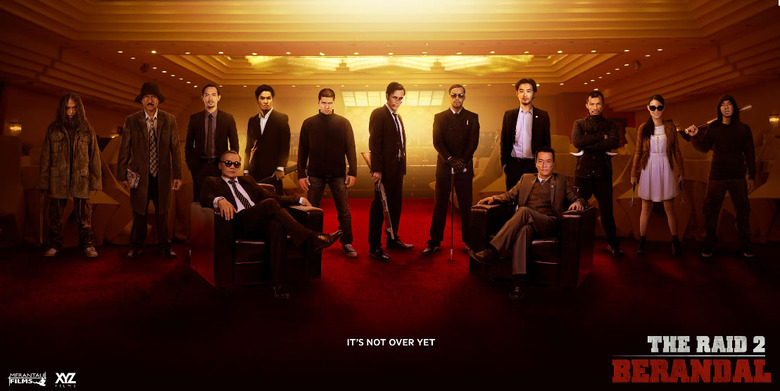 Gareth Evans' The Raid: Redemption seemed to come out of nowhere in 2011, but it quickly found a following thanks to its intense, inventive, and shockingly entertaining action sequences. Its follow-up, The Raid 2: Redemption, doesn't have the luxury of taking us by surprise, but based on the first trailer that shouldn't be a problem at all. Check it out after the jump.
Twitch debuted the trailer, and they and Evans recommend you "watch it big. Watch it loud."
The teaser isn't really heavy on plot, and doesn't even feature any dialogue — but it's huge on style. We just see Rama (Iko Uwais, back from the first film) in a jail cell, unleashing his fury on a chalk outline on the wall. His rapid-fire punches serve as a sort of backing track to the video, and we get just the barest glimpses of the other characters, and the violent acts they're committing. All of it makes me feel a bit sorry for that wall. What'd it ever do to him?
Written by Evans, the sequel picks up where The Raid: Redemption left off. Police officer Rama goes undercover to infiltrate the ranks of a notorious Jakarta syndicate, in an effort to protect his family and expose corruption within the police force.
Evans has previously said that while the second movie will feature "the same kind of action beats," he wanted to go "way more cinematic with it." "We're expanding the universe out," he explained. "We're taking the story out of that little claustrophobic setting and putting it out into the streets and into the high end gangsters in Jakarta. It's a lot bigger in scope."
The Raid 2: Berandal doesn't have a U.S. release date yet but should soon, as Sony Pictures Classics and Stage 6 Films announced earlier this week that they'd handle American distribution. Sony Classics also released the first film, in March 2012. It earned $15 million worldwide ($4 million of that total from the U.S.), on a budget of just $1 million.