Hourman Is The Next DC Hero To Jump To The CW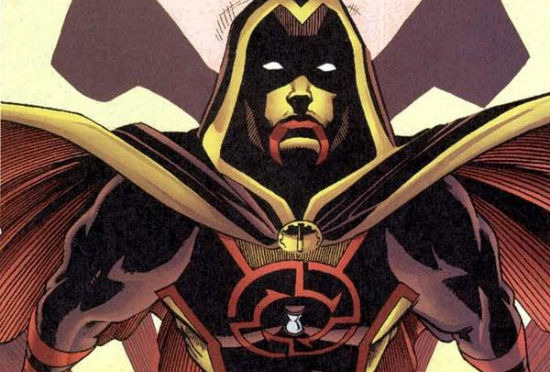 The DC TV Universe is quietly becoming much more expansive than its film universe. Arrow is currently on the air, The Flash is a potential spin-off, Commissioner Gordon will be featured in Gotham and  the dark universe will even be represented on Constantine. Now, yet another DC character is having a TV show put into development: Hourman.
The Hollywood Reporter says Michael Caleo (Ironside, The Sopranos) is writing the pilot and will be a co-executive producer along with Dan Lin and Jennifer Gwartz for The CW.
Who exactly is Hourman? He's a bit of a mad genius who one day realizes visions he's had all his life are of tragic events that will happen in exactly one hour' in the future. He then makes it his job to try and prevent these events from happening. Over the years he's taken a few different personas with slightly different spins, but the main superpower has always been the same.
While the character has never been particularly prevalent in the DC Comics world, you understand why Warner Bros. would choose to develop him into a TV show. The idea of being able to see a crime or tragedy one hour ahead of time sounds eerily similar to dozens of successful, and not-as-successful, TV series. It's sort of a show in the mold of Medium, Awake, Touch, The Mentalist and more – but with a more superhero spin.
Do you think an Hourman TV show will work? Will it even make the air?