Watch Jon M. Chu's Epic Musical Pre-Flight Safety Video For Virgin America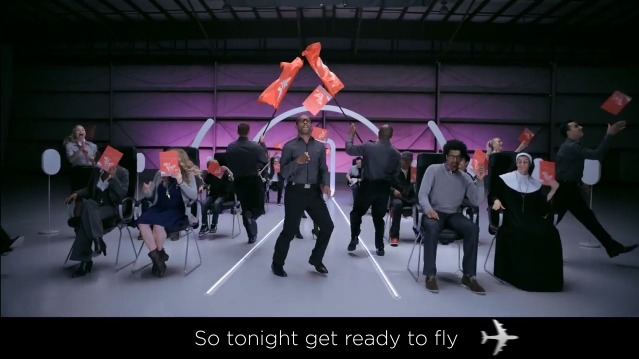 As someone who flies several times a year, I've long since stopped paying attention to those pre-flight safety videos. There are only so many different ways the FAA can explain how to buckle a seatbelt or find the nearest exit, and those subjects weren't even interesting the first time around.
But leave it to Step Up 2 director Jon M. Chu and Virgin America to get jaded travelers to sit up and take notice. Not only did I watch this entire video, I watched it voluntarily — at home, on a computer, when I had no reason to be watching a pre-flight safety video at all. It turns out that a little song and dance go a long way when it comes to jazzing up some really boring instructions. Check it out after the jump.
Most pre-flight safety videos don't merit a behind-the-scenes featurette, but this isn't most pre-flight safety videos. If you're eager to see how it all came together, watch the making-of video below.